Roundtable Review: Seeding Innovation + Olson Kundig Studio Visit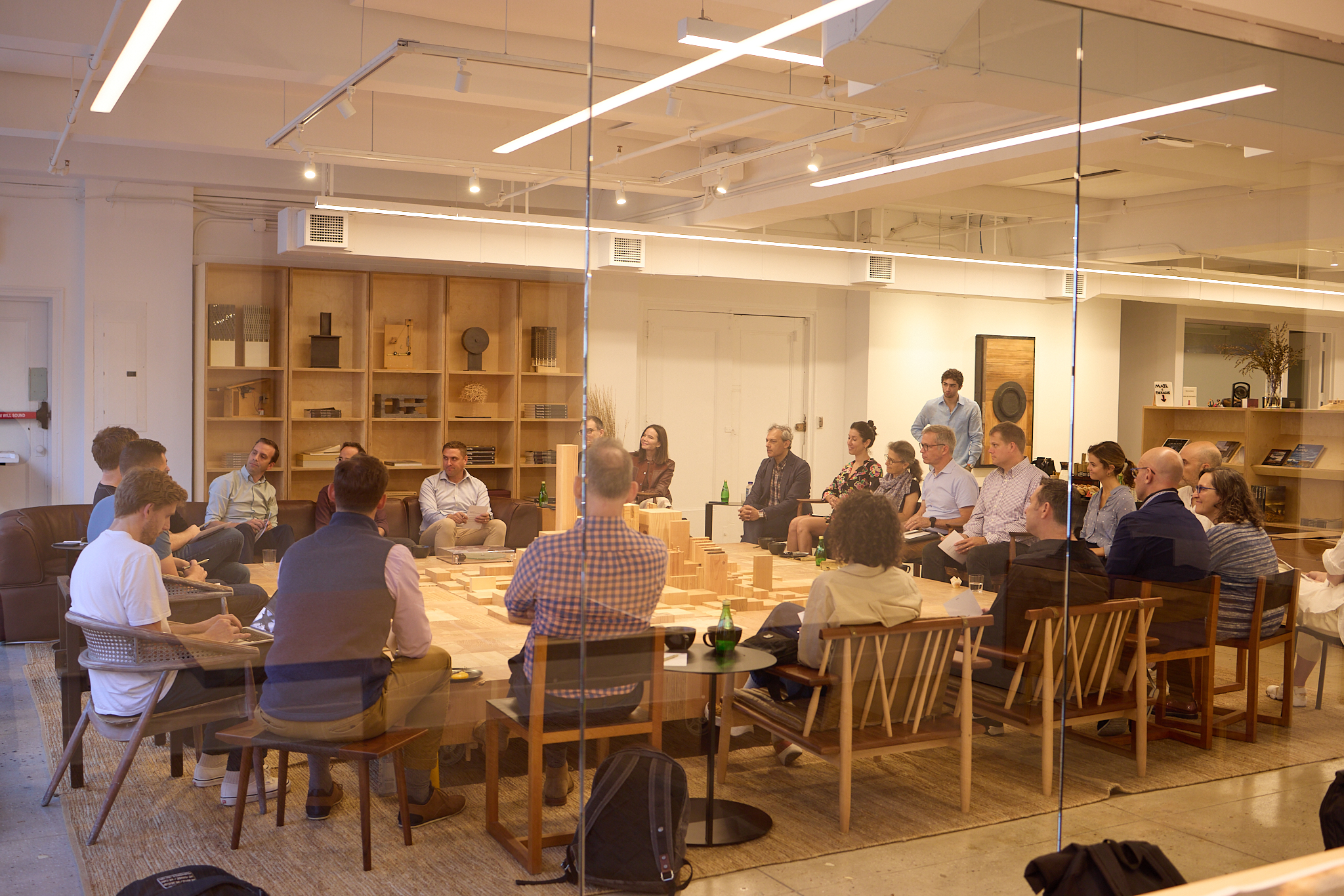 Photos by Brick & Wonder Member Michael Biondo
When our friends at Olson Kundig announced plans to open a New York studio, we were thrilled. Long admirers of their singular design language, commitment to project excellence, and reverence for craft, we knew they would make a valuable addition to Brick & Wonder and New York's broader design community.
Our excitement grew as images of their studio were released. Centered around an urban "living room," the space embodies the studio's values and encourages engagement and connection.
On Thursday, September 15th, Brick & Wonder members gathered around the studio's monumental table for September's Roundtable on "Seeding Innovation." The setting was ripe for a large and lively discussion on fostering innovation and success in business and teams.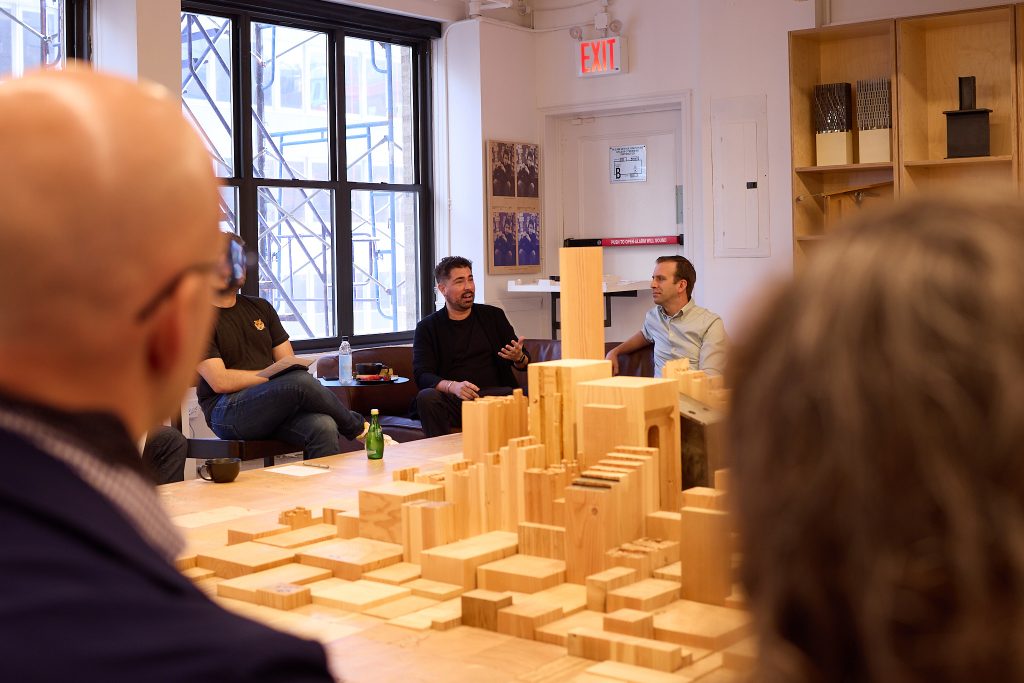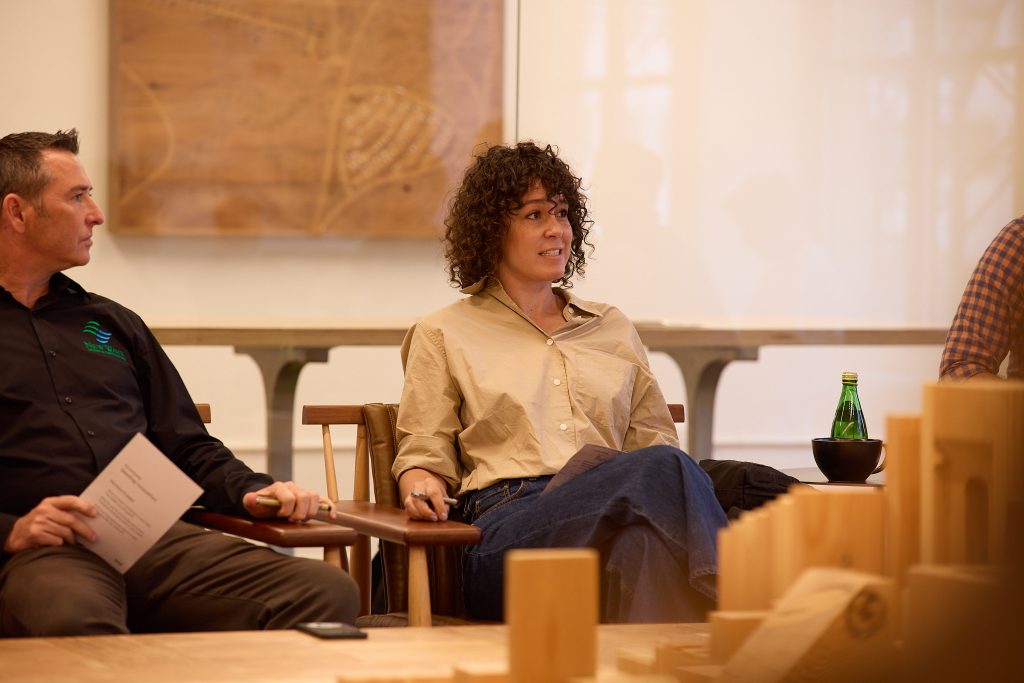 Key Insights
I find I'm often in a position to ask why or why not. This forces a deeper understanding of the situation. You challenge your collaborators to go a bit deeper. It makes people more knowledgeable. As you re-engineer the problem, that's where the seeds of innovation come through.

— Contractor
Jim Olson, the founder of Olson Kundig, early on instituted a culture of critique within the firm. We think of each other as not architects and designers but problem solvers. Critique is woven through our DNA and thinking. It's cathartic to have 200 people in the firm show up and crit the projects. This is what leads to innovation.

— CEO
We are now reinventing a commodity – we want to transform it into something aligned with newer generations. Design needs constraints. I try to remove them. Say maybe. Then see if we can make that maybe into a yes.

— Creative Director
Brick & Wonder Members can access the full write-up here.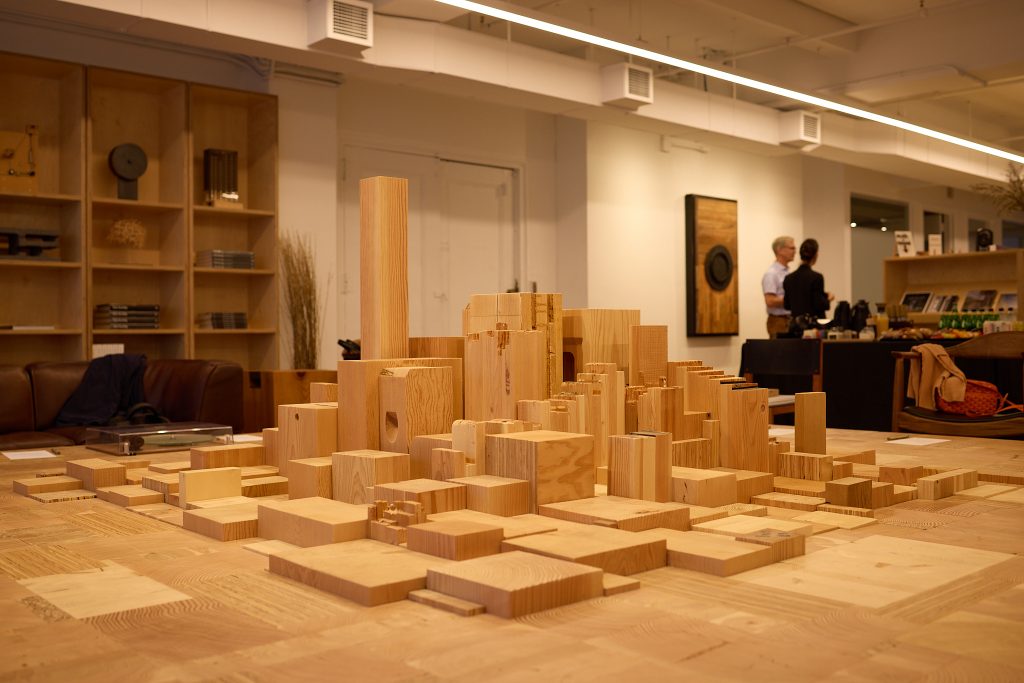 Interested in Becoming a Member?