A thoughtful introduction results in a joint venture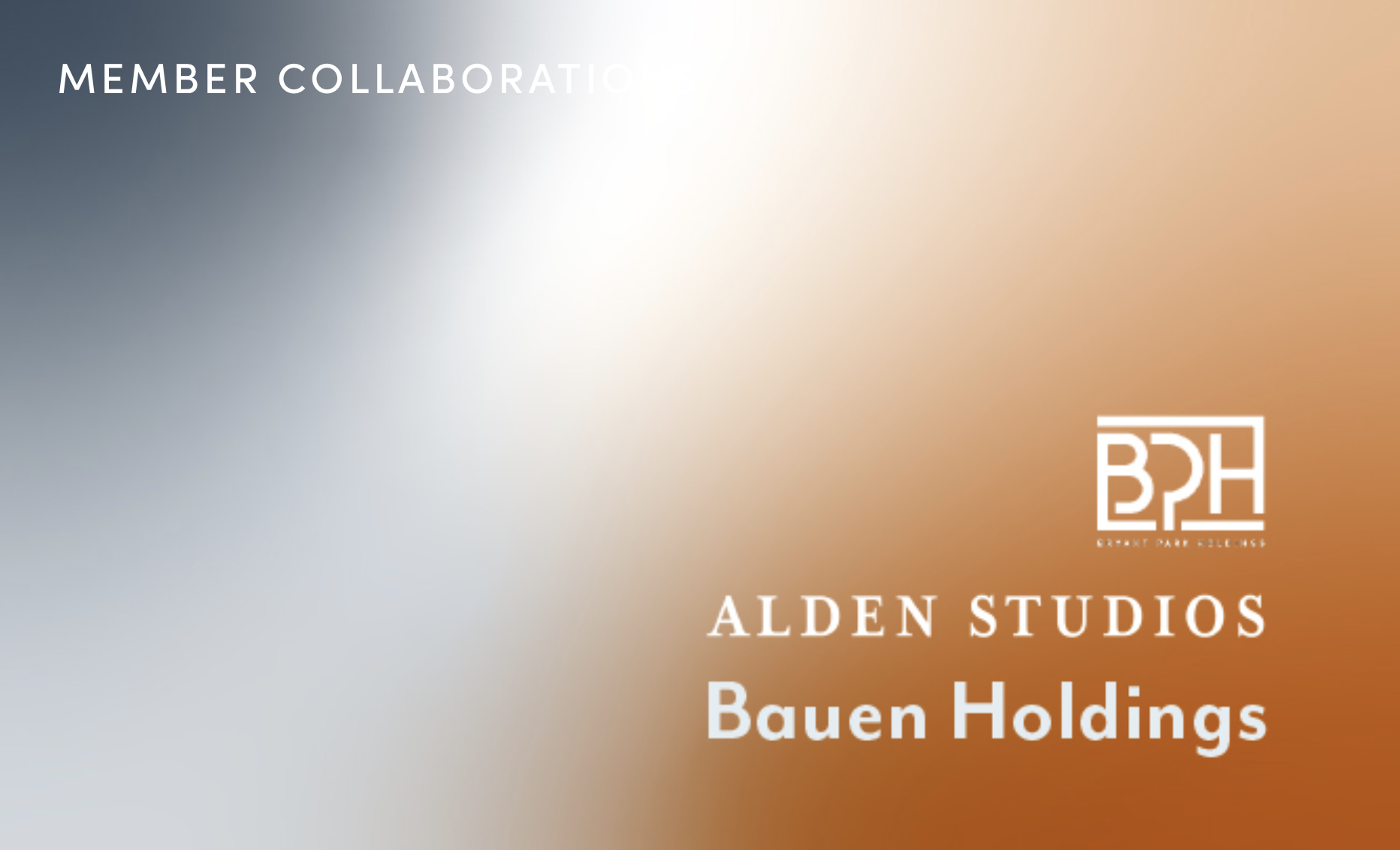 Following a curated introduction Brick & Wonder, Amir Karimpour and Christopher Parker launched a new business to address their mutual interest in a sustainable development model that could satisfy investors and savvy consumers alike. 
"It was a very organic communication and the connection was great! One comfort of connecting through Brick & Wonder was that we didn't have to background check each other."

CHRISTOPHER PARKER, BRYANT PARK HOLDINGS
"Meeting Chris has been an extreme privilege for me. I love this community. Seeing how beneficial this platform has been to me and my career in the past three years is amazing. I haven't had one moment or conversation on the platform that wasn't engaging, interesting, or intriguing."

AMIR KARIMPOUR, ALDEN STUDIOS
Diverse backgrounds, one vision
Amir Karimpour is an architectural and product visualization specialist. Alongside his design work, he runs a small real estate business, renovating multi-family homes in student markets in Connecticut. With a fantastic visual eye and a passion for design, Amir's creative work extends to brand and graphic design, as well as his cinematic renderings of the built environment.
Meanwhile, Christopher Parker is a real estate investor and Managing Partner of Philadelphia-based Bryant Park Holdings – a real estate developer focused on acquiring, upgrading, and operating upper-mid market multi-family properties. Christopher also has a passion for design, and part of his mission with Bryant Park Holdings is to leverage design to improve the end-user experience of his rental properties, both physically within the spaces, and in terms of the tenant-landlord interface.
Sensing their overlapping interest, Brick & Wonder connected Amir and Chris, hoping they would find common ground. Before long, ideas began to flow for the two entrepreneurs, and they readily began to piece together a shared vision for a development entity that could leverage their shared areas of expertise, building something greater than the sum of its parts.
"He knew a bit of my world, I knew a bit of his world. There was mutual respect from day one", Christopher explained.
From Brainstorming to Nuts and Bolts
After a long conversation fizzing with creative energy, Chris and Amir decided to meet up and work together on a presentation outlining their vision. Their goal was to launch a fund focused on investing in design-forward, bespoke rental units, delivered efficiently at a market-optimal price point. Acquisitions would be sought in Philadelphia, improved through interior and common area renovations, with amenities added and infrastructure upgraded for service reliability.
Chris and Amir also shared a vision for the importance of relationships in their new joint venture and determined that they would seek to build a brand known for great landlord-tenant relationships. "We both agreed immediately that a better landlord-tenant experience is a value increase", Amir explained.
His personal real estate management experience bears this out. For his seven student properties in Bridgeport, Amir strives for strong relationships of trust and comfort with his tenants (and their parents!) Through built-up trust and word of mouth referrals, Amir is able to keep his houses occupied without needing to advertise them.
Bauen Holdings is Born
With their new joint venture formalized, Amir and Chris have leveraged existing relationships to pull together capital for a first deal: three brownstones with twelve apartments in Philadelphia. Work has already begun on a capital commitment for a second transaction.
Leveraging Amir's 3D visualization skills, Bauen plans to reduce the time and overhead involved in performing interior renovations. Highly detailed renderings will speed up the process of materials acquisition and construction, while also reducing waste. With a model that minimizes direct costs and time off-market, Bauen has evidently found resounding support with its capital partners!
Interested in Becoming a Member?