An Innovative New Product is Visualized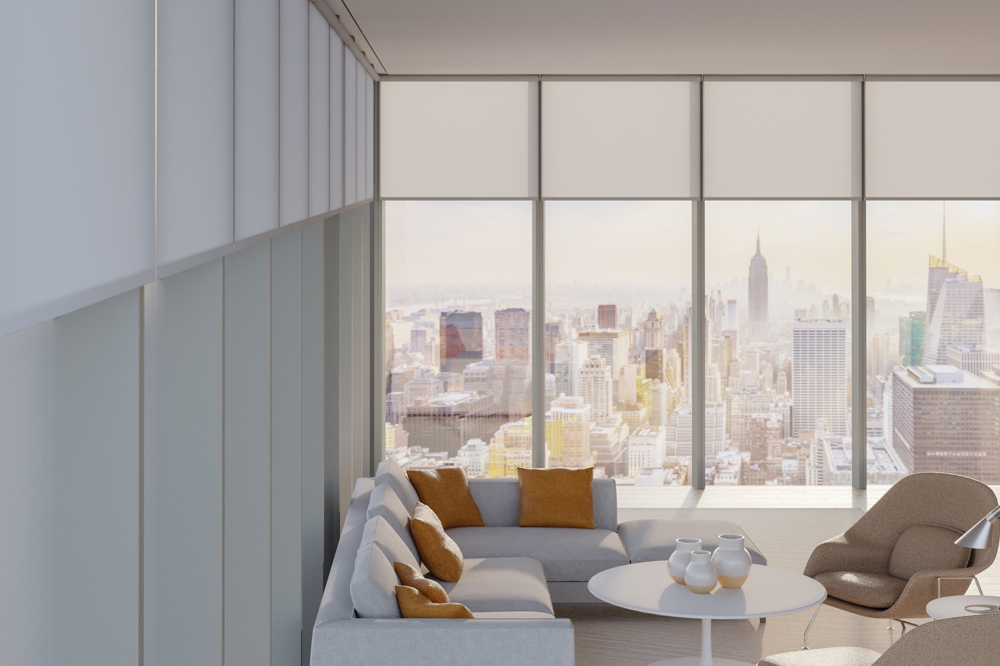 Minimalist window shading company J. Geiger tapped Brick & Wonder talent to create compelling visuals that illustrate a new shade solution for potential clients. Stunning renderings transform a technical idea into a marketable design product.
"We needed something to be able to communicate our idea to key people we were targeting. I knew Amir was the one who could make that happen. He could take an idea, a concept, and make it look real."

NICOLE SCHEINHOLZ, SENIOR SALES & DESIGN CONSULTANT AT J GEIGER SHADING
"Having worked with people on the platform before, my skillset was validated already. I was a trusted partner. There was no question as to whether I could do the job because Nicole saw the work I produced for other people in the community."

AMIR KARIMPOUR, VISUALIZATION SPECIALIST AND CO-FOUNDER OF ALDEN STUDIOS
A Window of Opportunity Opens
Nicole Scheinholz and Amir Karimpour first met while working together on a collaborative project that sourced talent from the Brick & Wonder community. When Nicole's company needed a visualization specialist who could bring a new product to life, she turned to the community for help again.
Getting to Work
J Geiger is a pioneering shading company that has perfected a sleek, minimalist look for exposed shading systems. As a Senior Sales & Design Consultant, Nicole works with architects, homeowners, contractors, and designers to specify the company's fascia-free, motorized shades to their needs. When J Geiger recently crafted a new shading solution that efficiently integrates shades into a curtain wall system, Nicole knew she needed more than just an idea and architectural plans to sell the product to potential clients.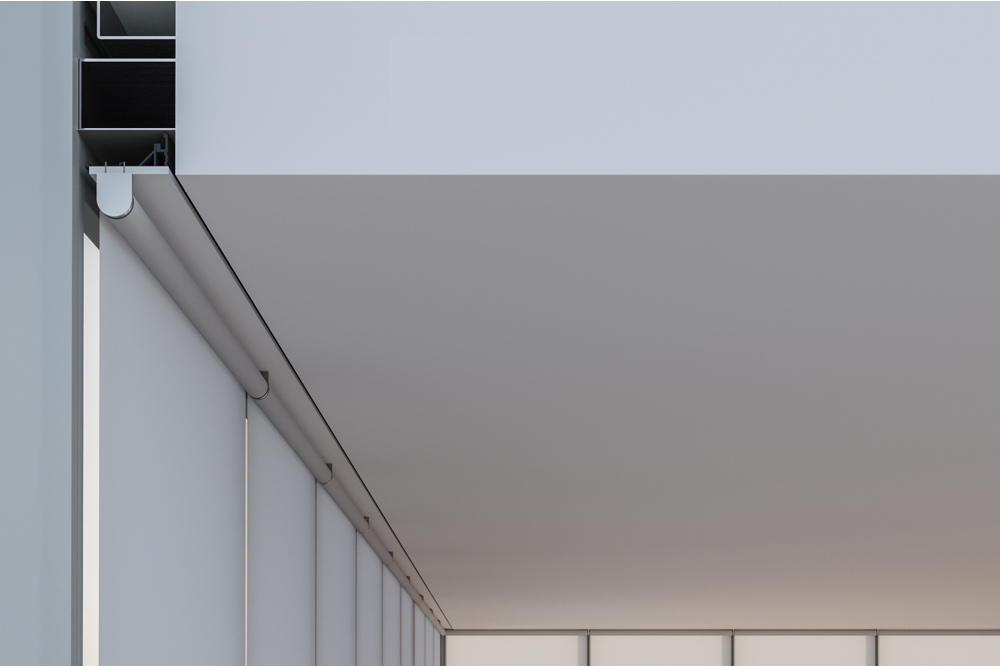 "Everyone is very visual. It's one thing describing what the system could do and how it would look, but quite another showing a rendering of it," said Nicole. After becoming familiar with his work on the previous Brick & Wonder project, Nicole hired Amir Karimpour, a visualization specialist and co-founder of Alden Studios, to turn the innovative concept into something tangible.
"I felt great about working with Amir because we are part of the same community, and it's a vetted community. I knew by association, and I also knew by seeing what he was capable of that he would absolutely be able to give us what we were looking for." – Nicole Scheinholz
The Final Product Revealed
After looking over architectural drawings that illustrated what the system could do, Amir created renderings that showcased it in real-world settings. His renderings depict the shades in both a residential and corporate office space with enticing views of the New York City skyline. "In the end, it was really his vision," says Nicole, "He was able to take that and turn it into something very relatable and communicative."
Amir notes how important these types of visualization tools are, "especially in a time like this, post-COVID," when access to showrooms and physical spaces is limited. The renderings, completed in November 2020, showcase both the seamless minimalism of J Geiger's new product and Amir's talent for rendering architectural concepts into engaging images. Moreover, because the image is rendered, Amir was able to restyle the space to show the product in both residential and commercial settings.
"I would certainly love to work with Amir again. I love working with Brick and Wonder members. I've done other projects with Brick & Wonder members, and they've always been successful."

NICOLE SCHEINHOLZ
"Brick & Wonder for me is a great platform. I've had not just a connection with Nicole but with a lot of people in the community."

AMIR KARIMPOUR
Interested in Becoming a Member?