Brick & Wonder Profile – Jacob Morris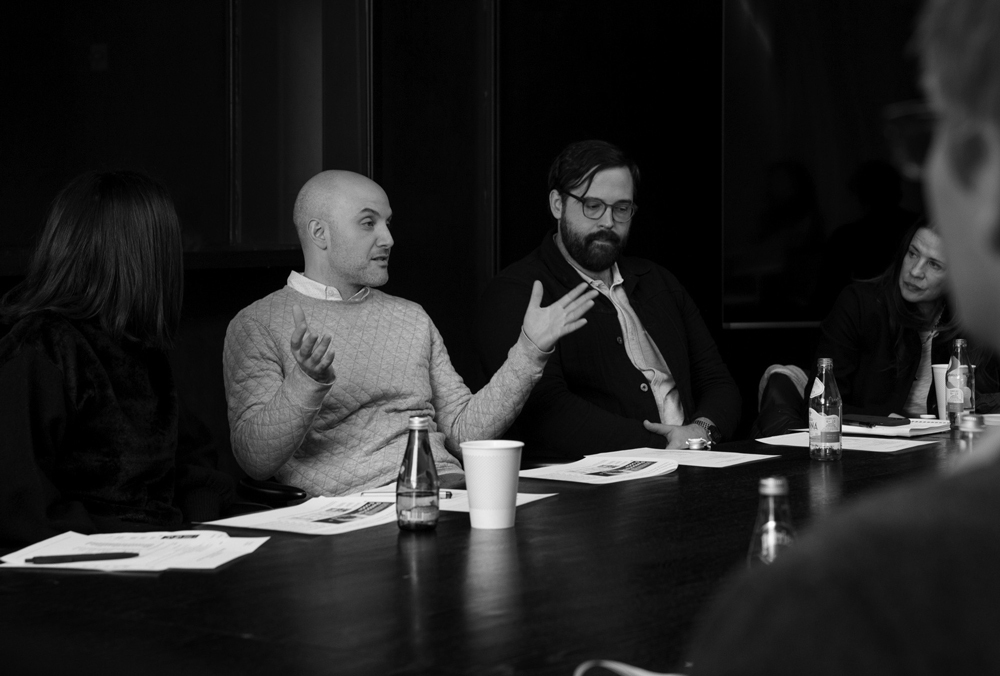 Brick & Wonder brings together accomplished colleagues across the real estate and design industries, and one often overlooked service in that mix is the handling and storage of fine art, furniture, and possessions. We caught up with Jacob Morris, the 4th generation owner of Morris Moving and Storage, whose team does just that. 
Tell us about how you got started.
Growing up, I had no interest in our family business – a moving company founded by my great grandfather, Abraham Morris. He was a recent immigrant from Russia, and opened the doors to Morris Moving & Storage in 1898, moving his clients with horse and carriage!
My father never put any pressure on me or my brothers to join the business. One brother is a doctor, one's a diplomat, one, we think, is in the CIA! He's in Jakarta now, starting a business…
Out of school, I pursued advertising as a copywriter. I landed a dream job at Crispin Porter Bogusky. After years of working nights and weekends, I became more philosophical – if the dream job couldn't make me happy, I should look elsewhere. I started thinking about the family business, but my ego struggled: I had a cool job with lots of caché. Gradually I realized my work doesn't have to define me. It was a tradeoff to do something that would let me work to live, not live to work.
I called my dad one day to discuss the idea. He played it cool and made sure I was serious. I joined in 2007, thinking I would have years to be in the business with him. Sadly, he passed away from pancreatic cancer a year after I joined. I was thrust into the role of President much sooner than planned.
That's quite a leap. How did that go?
It was sink or swim – I simply didn't have the knowledge to run the company. I felt I had 3 generations before me looking down saying: "Just give it your best shot". I got really lucky. A key thing in life is recognizing your skill set. The skills needed to run and grow a successful, high-end moving company happened to align with mine. If it had been an accounting firm… not so much.
So what skillset was that?
I have a neurotic, relentless desire to make my customers happy. I've found that if you're dedicated to making your clients happy, even the ones who aren't being fair with you, you'll grow by word of mouth. So, my focus is on relentless customer service. All our business comes from word of mouth referrals and I don't need to do much marketing. The luck is that this was a mindset I already had.
Was there anything else to help you?
Before he passed, my father gave me the number of a friend who owned another moving company. He served as a mentor to get me off the ground, but my father was kind of 'on an island'. Now, whenever I meet someone else who owns a moving company I make friends with them to learn and sometimes collaborate with them.
It must be an interesting dynamic with a family business – do you feel the weight of the history?
The weight I feel is self imposed. I'm not cognizant of pressure from my forefathers – that comes more from myself. I lament my father not being able to see what I've done with the business. I don't want to put any pressure on my kids to join – I would hate the idea of my kids having to deal with the level of stress I deal with! If they want to do it, that would be great and I think they are more likely to because I'm trying to make a more automated, structured and enabled company. For example, we're going completely paperless. Things like that will make it a sexier business than when I took it over!
So what's the big picture like – what are your goals?
We're been on a steady incline of growth. A while ago I purchased and fully renovated a 30,000 sq ft factory building, turning it into a storage facility. One thing my father said was a mistake was never purchasing a building, so that felt like a nice accomplishment.
We now have private, climate controlled storage, with the goal of doing more work with designers who need quality movers who can receive and store items until a project is completed. If a client is buying or renovating a home, the designer is ordering furniture over ~6 months, which needs to be sent somewhere, inspected, inventoried and stored, and then there is the delivery and installation.
Another situation where we add value is the delta between two home closings. From a risk management perspective, it's preferable if the movers can also handle the storage so there is no break in the chain of custody.
To what extent is collaboration important in your work?
It's essential – it's how we've grown. I have relationships with movers I trust who have trailers going all over the country. I have relationships with industry colleagues that are essential. I believe in subverting the ego and letting everyone else be the smartest person in the room. I still have so much to learn and grow!
It sounds like you've come a long way already. Is there any one thing you're most proud of?
I'm most proud of the employees we have. One client told me: "It was very late and we asked your guys to move a couch from the 3rd floor to the basement. They were singing while doing it!"
To be able to take the most stressful day in someone's life, and transform that into a pleasurable experience is very special. I look for people with good hearts. I can train anyone how to wrap a vase, but I look for sweet, kind-hearted natures in the people I hire, because I know that's what will transfer to the client on moving day.
Interested in Becoming a Member?