Brick & Wonder Profile – Maria Camarena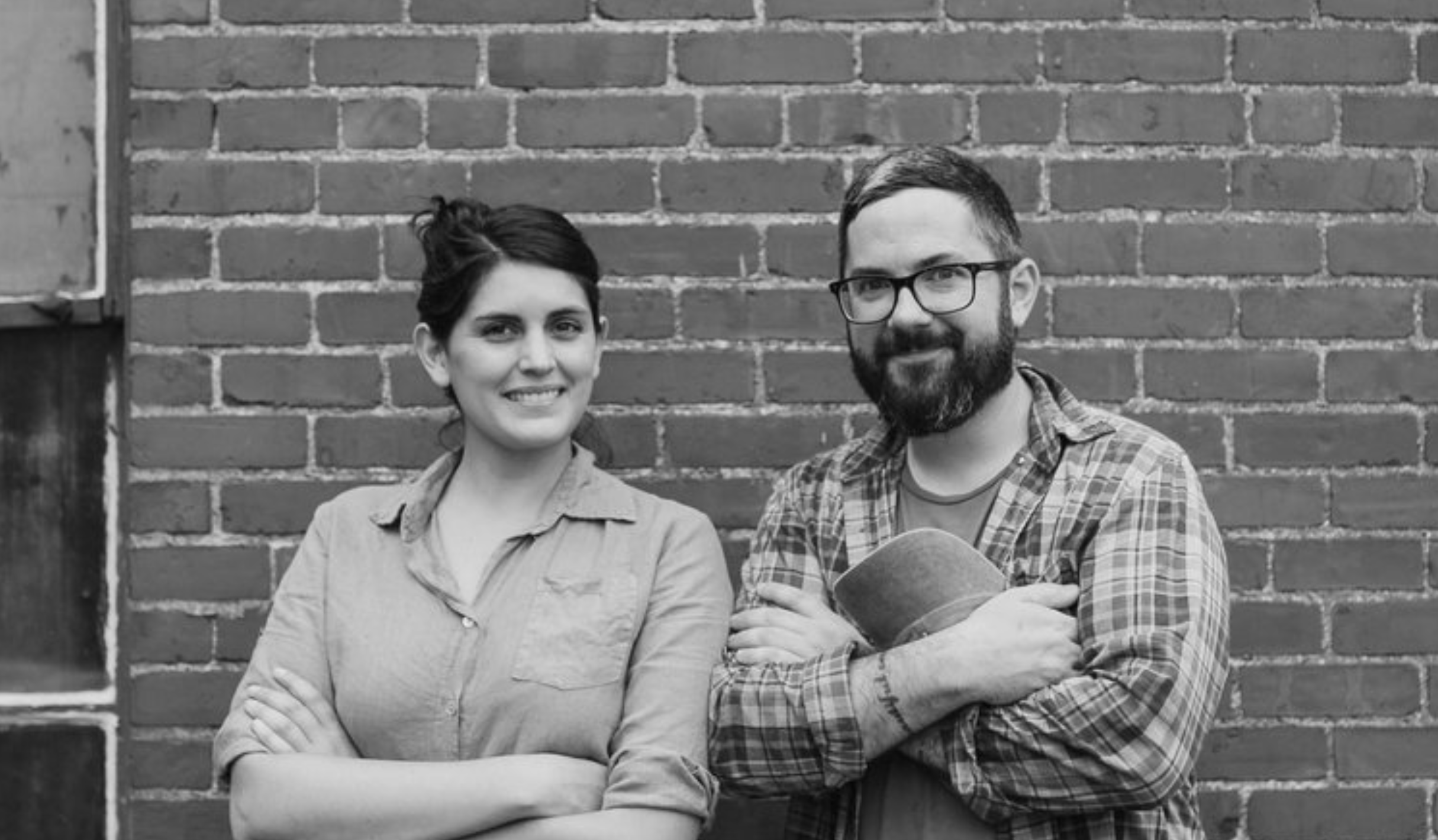 Growing up in the Mexican creative hub, Guadalajara, and spending time with her mother's family in the South of France, Maria Camarena started to assimilate diverse aesthetic interests from a young age. As her interest and education in design grew, she zeroed in on a singular vision for designing and building beautiful hardwood furniture. We sat down to hear the story from Maria, who was in France when we spoke.
Tell us what you do.
We're called SinCa, and we design and fabricate furniture. Wood is the main material we use, but we're adding stone, metal and rattan to this. We offer a small collection of designs, and all our work is made to order. Our collection mostly originated from the furniture we've made for our house, which we've adapted to offer to the market – mostly in residential settings. The pieces that are not from the core collection are custom designed and fabricated to meet the client's needs. Our collection is often an inspiration for clients wanting custom pieces. For example, we've made the Mezcal Table in many different shapes and versions. One shape inspires the next.
Tell us about how you got started.
I grew up in Guadalajara, and as kids, we came for a couple of summers to Forcalquier in southern France, where my mother's family is from. Ever since I was a child, I was always creative, and my mum encouraged me by signing me up for creative classes.
At college, I decided to study industrial design, because I was torn between fine art and architecture, and furniture was the thing I really liked about industrial design. It wasn't until a few years after I finished college that I really figured out what I wanted to do. I had started working at an architectural carpentry company, working as the assistant to the director. I was involved in every aspect of the business, from design to client management and project management. In that company we made custom doors and windows – everything finely crafted and made to order. I ended up going to the Milan Furniture Show one year and I just knew immediately this was what I wanted to do.
I started by making a list of the companies in Europe where I wanted to work – places like Menu and & Tradition. But I didn't feel very confident about my skills and experience to apply to these companies, so I decided to try to go to grad school. I started my own design studio in Guadalajara because I thought if grad school doesn't work out I will already have a studio. It was so hard and such a long process to get into RISD. It took two years of work. I had to study English really hard. I was accepted one year, but without any scholarships, so I applied again the following year when I had some scholarships. I was so excited to study there – I cried when I found out I got in!
What did you focus on at RISD?
It was woodworking everything! I did the three-year program and took all the woodworking classes in my sophomore year. I also wanted to develop my design style. That's what I felt I was missing – that's why I felt I had to go to grad school: to know how to talk about my work. I still had my very specific plan to go to Europe, but I felt like I had to learn the woodworking techniques in order to become a better designer. The plan was still the same until I met my business partner and now husband, Dave!
How did the two of you meet?
Dave was in Rhode Island because he had just finished at the Yacht Restoration School in Newport. We started dating and soon began to see that we wanted to do the same thing.
Do you think you did become a better designer by knowing the woodworking techniques?
Yes, I do. When I was just designing and not involved in production, I didn't know how to tell the production team what to do because I didn't understand the material. I was really missing something. Now I know why something has to be a certain way to function and I think it makes the designs better.
How would you characterize the style of your furniture?
I think we're still exploring our style – it's a combination of my husband Dave's style and mine. At first, we did more shaker and Scandinavian style work, but we've been finding our way towards something more playful. For the Mezcal table, we wanted to make a coffee table for ourselves and play with different shapes. From there, we discovered something we like – the roundness, combined with clean and refined lines. The last collection, we wanted to keep exploring what we call the mezcalitos, making different shapes on the lathe. We spent a lot of time weaving it into a unified group. We designed this collection to show at this years' AD show, which was canceled obviously!
And what influences your work?
Coming back to France for this trip after 10 years, there is something that has really woken up in me – the memories of my childhood: textures, smells, temperatures. France has always been a big reference in my life and work.
Dave's boat-building experience is also connected to what we do, not so much in visual terms, but the woodworking techniques from boat building are applied in the furniture we make. For example in some of our side tables we've used a technique traditionally used to build masts for boats.
What's it like collaborating and working with your husband?
I first worked on a project with Dave while I was at RISD. We made a couch. The assignment was to make a small chair and upholster it, but we wanted to do something bigger. There, we realized we could work together. The beginning was very slow. We were making furniture just for our family or for our apartment. Then, at some point, we had enough to put things on our website. Making pieces for ourselves first makes every piece very special. We really think carefully about them, and then we live with the prototypes – our house is furnished with prototypes. We look at it critically over time and we see ways to improve the things we want to include in our collection for clients.
Do you have a favorite piece or project?
The credenza is one of my favorites because it brings so many smaller achievements together. It's one of our largest pieces. It was the first time we used rattan. It was in my head for a very long time and I finally made it. It's the only piece I look at and I wouldn't change anything! I could maybe change the stone to a limestone for a lighter tone, but I love it all the same.
What's the vision for where you want to go with SinCa?
We'd like to move the shop to a larger space, not at our house! We want to grow enough to have a small team, not just the two of us. I had that dream about going to Europe and working for a top design company, but now I need to build that company here. I imagine this being a 10 person company – small but a strong team. I don't want it to be too big – I want to know everybody, to know their names and their birthdays!
Which parts of your process do you most enjoy and why?
In the years we've worked together, we've come to realize we make things simply because we love making them. For me, I guess the design is my favorite part. When we get a new project it's always exciting. But starting a new design, starting the first sketches, and starting to problem solve – that's my favorite part. The rest is part of the process. Dave's favorite part is the fabrication. Seeing the finished piece come together is nice, but it's a different feeling. The photography is also very exciting. When you put a piece of furniture in a photo set you see it with different eyes – it's not in the shop anymore. It's in an environment, so you make the connection between the first sketches and the final piece.
Interested in Becoming a Member?