Brick & Wonder Profile – Trey Trahan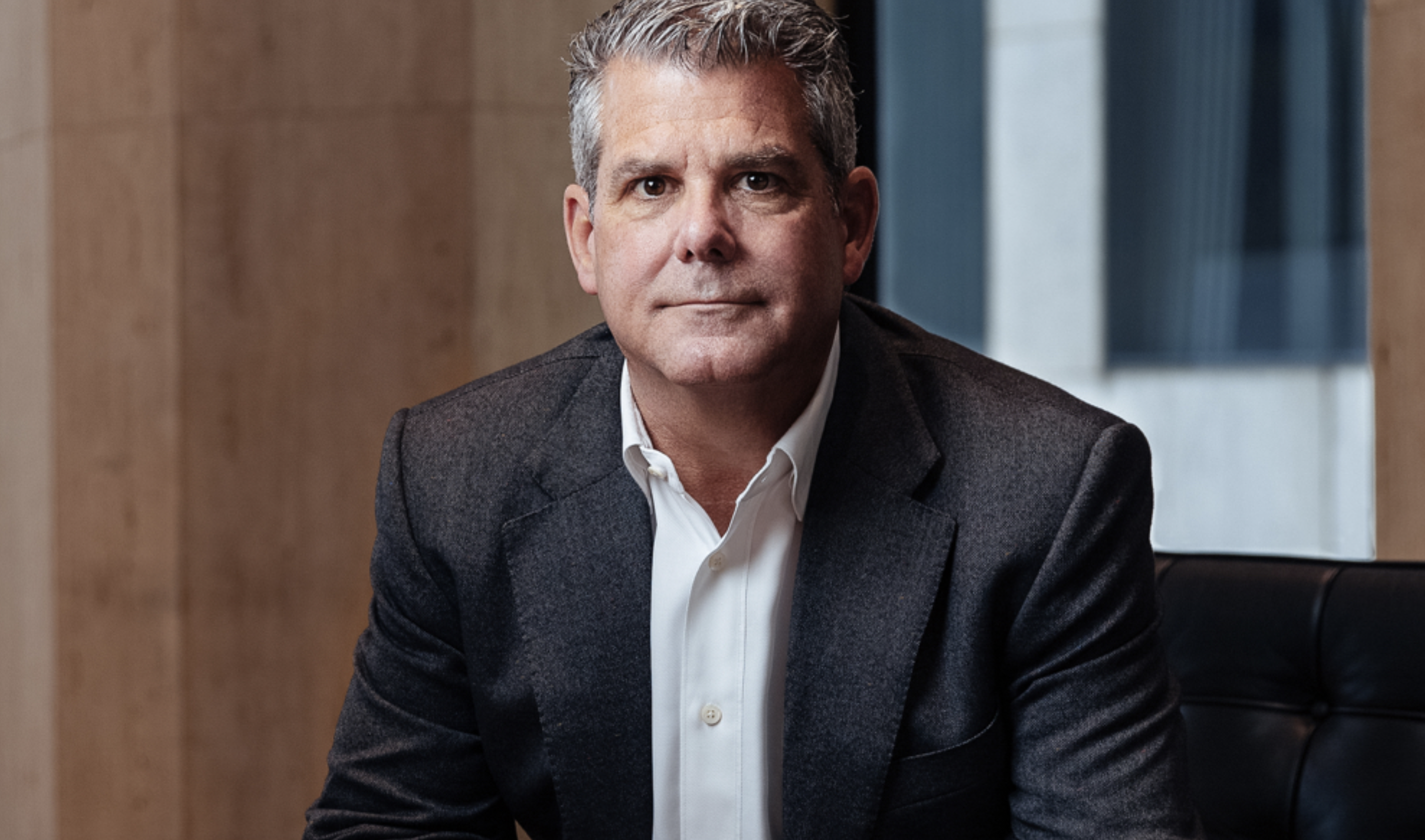 Brick & Wonder member, Trey Trahan, is an architect based in New Orleans, Louisiana. His firm, with offices in New Orleans and New York City, works globally on residential, academic, athletic, cultural, and commercial projects ranging from innovative homes to large-scale institutions. Trey's practice is closely tied to the exploration, curiosity, and play of fine art. His philosophy is driven by human connection and kindness. We sat down with Trey to learn more.
At a high level, tell us what you do.
I'm Trey Trahan, and I'm an architect, born and raised in Crowley, in south Louisiana. It's extremely rich in culture. The state was, to some extent, created from the deposits of the Mississippi River which flows from one side of the continental divide to the other. This has created unique soils, ideal for agrarian life. The food and cuisine are born out of those agrarian conditions, and thus the culture. It's not a financially rich community, but it's a state that is very rich in connection to ecology and community.
From that sense of place or rootedness, I've learned that if you choose to, as an architect, you can contribute to the common good of all. Architecture, or what I have named 'Peace Architecture,' can promote peace and kindness, and an attitude of humanity. Additionally, what I find enjoyable is that it's like any journey and involves the acquisition of knowledge that is gained during the journey, not only about other building systems and building typologies, but human beings, families, human behavior, and the impact that physical space can have on contributing to kindness.
What's made you stay in Louisiana?
There was a period when I wanted to leave, and I did leave at times. I spent a summer at RPI in New York. At times I felt New Orleans and the state weren't as significant on the regional, national, and international scales as some of the coastal cities, but I began to appreciate the rawness, the authenticity of space here. There is something really unique about the place that results in a community that is very connected with history and emotion.
Tell us about how you got started.
As a kid, instead of asking for the usual toys for Christmas I would ask for power tools. I loved making. My parents were very supportive, but my mother was concerned about working with one's hands, becoming a carpenter. She thought I should advance beyond making, crafting. As I built up my collection of lathes and routers, and power tools, she encouraged me to think about designing. I found sketching almost spiritual: creative, relaxing, inspiring. I designed a small barn that was built in the backyard to house all the tools. It became my little workshop, where I learned about shaping and joining wood, and understanding each unique species of the material.
What informed your approach early on in your career as an architect?
I became intrigued by what could inform a design response that had dignity and integrity. I found early on in school the physical context was important, something we should privilege, but not often given enough thought. I've always been curious about how to broaden the list of influences in an attempt to build something that is highly aspirational, physically, emotionally, and spiritually.
I always want to make something that's really connected to those unique environmental conditions, and the unique people of that place. I still struggle with that. I hope we're expanding the realm of influences, resulting in buildings that connect on a deeper level with place.
There must have been some highs and lows – tells us more about your experiences building your firm?
I've always been intrigued by the thought of beauty: What is beauty? I almost feel apologetic about the times I've thought of beauty as a physical expression. What I find really interesting today is defining beauty in a much broader sense.
I began traveling down to Patagonia in Chile. I met Doug Tompkins, who started North Face and had moved down there to set up conservation parks. He would take me up in his 2-seater husky plane, sighting blue whales in the Gulf of Corcovado, or he would fly us within meters of a gorgeous glacier, or he would take me into this granite-faced valley and we would spiral down, watching the shadow of that small plane cast upon the granite cliffs and the alerce trees that grow out of the granite walls.
It was a very powerful moment to be flying at such a scale, but so intimately connected to the beauty and power of nature. So… that was a high!
The lows are when the economy, as it relates specifically to architecture, falls apart and you find yourself with an incredible pool of talented colleagues and you're awake at night thinking, "how do I keep these people gainfully employed?" The risk of losing the talent and the experience we've built up weighs heavily on me and our leadership team. Those are very low lows – when the financial restrictions and the talent collide. We've always worked through it, and it's an opportunity to build stronger relationships within the firm and with consultants, and also with clients.
It took time and maturity, but I've always sought to try to identify in such challenging times what is unique about those specific challenges that can create opportunities for the firm and the individuals in the firm, as well as for the community. I've arrived at a place where I understand there are always opportunities embedded in these complex times. It's called survival, I guess. But it's all about perspective. These times can devastate us and rob us of so many things, or they can contribute significantly to who we are, and to thinking about others.
Tell us about your projects today – what's the anatomy of a typical project?
The thread that connects our work is not only rootedness in place but a desire to create spaces that result in human engagement – engagement with others, engagement with the natural environment. Even, at times, one might call it an engagement with oneself or personal reflection.
We seek to create spaces that are devoid of extraneous decor, that have a heightened level of stillness. So for us, the challenge is that we've elevated the simple box as it relates to physical quiet, and acoustic quiet, without being a dead atmosphere. Now we're looking at using complex geometries to create that same level of stillness in a space that is organic in its expression and in its process of making.
As a firm, you've found ways to engage in playfulness with materials and experiments. Why is this so important to you?
On the most basic level, it's about being curious. It's also about finding tremendous gratification in taking a journey that is somewhat unpredictable, undefined. There is always a common commitment towards contributing to craft, to something made by the human hand, something that respects the element of time so that, over time, it only gets better – it patinas in a rich way and evokes the memory of human engagement.
These material inquiries also respect ecology. With the Alliance Theatre, we used strands of steamed, reclaimed white oak throughout the entire chamber. The materiality of the wood contributed to the project on a performative level because where the wood strands converged they formed a solid surface to direct sound to participants in the room, and where they diverged it became absorptive. So, acoustics began to drive the placement of each wooden strand. At times we challenged ourselves: Can we have it all? Can it contribute ecologically, can it be acoustic, can it be a room that is about equality of experience and participation? We feel we succeeded.
Does this process of artistic inquiry feed back into the design practice?
What this engagement has done for us is to make us think about equality in our work as it relates to the users. We want to elevate each person, from the client to the visitor, to the worker there, to have a rich and dignified life. We think about everyone who participates – not just the finished product. The makers, the craftspeople, every single soul who is contributing. I think there are potential conversations with people we've not seen as participants in the core team who have the potential to bring about new ways of thinking, foreign to the ways we've previously thought.
We even ask: should we entertain removing titles and disciplines from our names? These immediately assign expectations to all of us as contributors and I think it would liberate people to express things that are not core to their expertise. Traditionally, we look for rigor; we compartmentalize people in our own expectations in a way that's limiting.
What are some of your favorite projects you've worked on and why?
I joke with my colleagues here that the project I'm most proud of is the wooden pier we built on a property we purchased in Patagonia. I really am proud of it. The definition of what we're expected to do as architects relates to building, but this is more than that – it's about restraint. It's designed and composed of fallen trees from that site. It's a piece of the landscape, not assigned to buildings. The pier is a reminder of being born out of place. It's constructed with blind wood dowels and it is entirely wood from and of the place. There is something liberating about that.
The question we forget to ask about each commission is: How does it contribute to a much broader community? Sometimes, building is not the answer. Sometimes, the void is much more powerful and contributes to the many, as opposed to the few that a built response does. We would all enjoy the privilege of having that as an option. I think that experience in itself contributes to us becoming better architects and designers, asking: Do we really need to build?
And what about the "more built" work?
We're in the process of working on a project – a void on Magazine Street in New Orleans. We're structurally stabilizing the historic walls and moving to apply 12 sheets of 2-inch thick steel, 17 ft. wide by 61 ft. tall – like a piece of sculpture 200 x 61 feet. I'm very proud of the process we're using to evaluate what's appropriate for this space. Is it appropriate to build just the wall, or to build a building in that slot which can be a residence and then potentially a foundation office? It plagues us daily, and I'm confident that we will arrive by doing the right thing!
We also built a church many years ago called St. John Vianney. I'm not one who clings to our built work. It's almost like giving birth to something and giving it up for adoption. You kind of have to give it to the community and hope for the best. I love returning to that project, though. As much as I find it uncomfortable to have pride, I'm very pleased with the way that space represents equality and community, connection with nature, with chapels for private meditation.
How is collaboration and community important in your work?
It's about accepting that we have a certain language and that other professions and contributors have their own languages, so we should seek to express things in their language. We should seek to express the ideas of other collaborators because their contributions are equally significant to ours. I think it's terribly important that we create more diversity. We feel that we create beautiful buildings that contribute, but I think they would be far more beautiful if we had more diversity in the firm. We don't have enough racial diversity to create the most meaningful work.
We were recently hired to design, in one of the faubourgs of New Orleans, a funeral home for the African American community. We've included a term in our contract that requires the client to assist us with identifying 5-10 young African Americans in the community who will be engaged with the process and exposed to the work so that hopefully one or two will pursue this work as a career. It's about the built work, but it's also about the impact we can have on 5-10 young people. I get excited like a kid over that. That level of innocence and seeing the world through their eyes is going to be really important to the project. We're going to walk the site, program the building, talk about the response of the building to the conditions. I'm looking forward to it. I think it should become core to our business, starting with the youth. Rather than only saying let's go out and hire a diverse group of architects – let's contribute by exposing our profession to diverse young people so they consider it as a career path.
Interested in Becoming a Member?