Brick & Wonder Profile – Ty Cole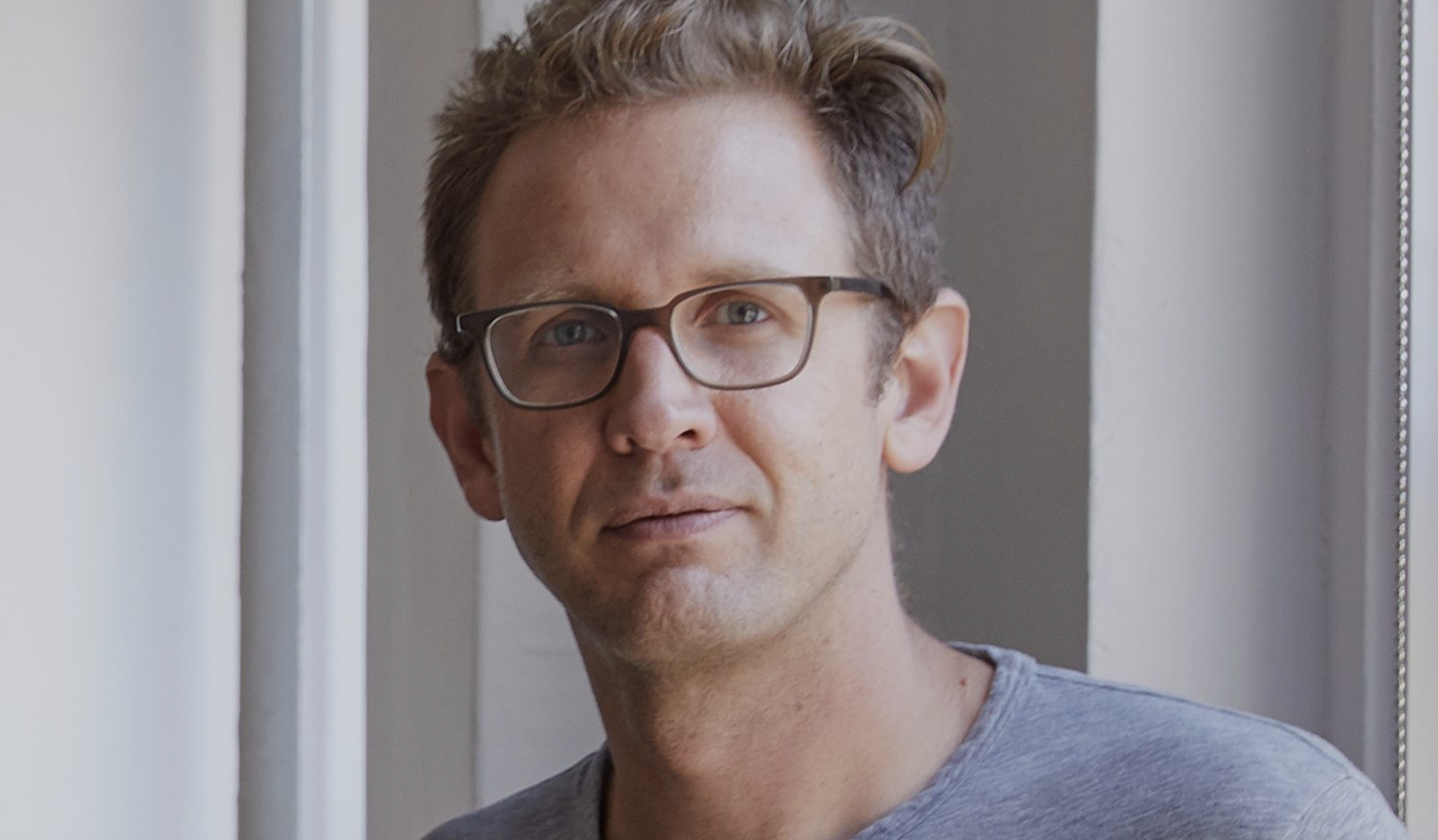 Ty Cole is an architectural photographer who works with world renowned architectural firms and advertising agencies to document projects and shoot creative campaigns. His photographs are distinctive, both through their technical craftsmanship and their warmth. We sat down with Ty to learn how he found his photographic voice and how he approaches his work.
Tell us what you do.
I'm an architectural photographer. I shoot environments – interior and exterior – showing how people interact with space. And sometimes I shoot people in spaces; then the photo is about the person, but the space tells you something about that person.
Tell us about how you got started.
I've wanted to be a photographer since the seventh grade. I was given an assignment in middle school to do a photography project, and I just knew this is what I wanted to do. I think it was because I could be technical and creative at the same time, exercising both those parts of my brain. In high school I took pictures once in a while, but I wasn't really focused on it and I went on to community college. I knew I wanted to be a photographer, so I started working for a small town photographer, doing his darkroom printing, working with 4×5" medium format film.
I first started shooting architecture in school at the Art Institute of Atlanta. I was drawn to architecture because I liked graphic photography, and shooting architecture lent itself to that. It was through that process that I became a design head, too. After I graduated, I moved back to Alabama for a year and a half, doing advertising work, and then moved to New York.
What drew you to New York?
I wanted to assist the photographers I had studied in school. I didn't know anyone or have any network, so I started from scratch. Among my early mentors, there was a portrait photographer called Greg Heisler who I learned a lot from. He's shot 90 time covers. And I worked with some of New York's big fashion and celebrity photographers.
How did you develop your photographic voice?
Architectural photography can often be cold, technical, stale. It was important for me to shoot people, and I wanted to make work you could connect with, which didn't feel cold. So, I wanted to mix architecture and people to connect the two. I want you to understand how to connect with the space by bringing the warmth of people into the images. I try to make images that feel natural and curated at the same time.
I really like to work with my client on set on the day of the shoot so it's an active collaboration.

TY COLE
And what does it take to build your brand and stay busy?
It's all relationships. I have a lot of long term clients. I got my first job while I was at art school in Atlanta for Ted Porter. On that first shoot, I had no idea what I was doing. I knew the technical aspects of how to use the camera, but I'd never shot a project before. I still work with him, twenty years on.
Tell us in more detail what the projects look like.
It depends on the client. For architects, they have a finished product they want to document to hopefully get published, and to show clients because they typically can't visit a finished project. They'll show me some info about the project, and what they want to get out of the shoot. We scout it and develop an approach to the shoot, think about the time of day we want to capture, the light, how we want it styled. I really like to work with my client on set on the day of the shoot so it's an active collaboration. I want them to get the best product they can get, and having two sets of eyes helps with that. They usually have a shot-list in their head, but it's my job to elevate that and offer alternative solutions if I see it in a different way. I've had jobs where it takes all day to get two shots and I've had shoots where we get twenty-five shots in one day. It just depends.
I shoot 35mm and also have a medium format digital back, called a technical camera, built to do perspective correction. Residential photography is the bulk of my work, but I want to shift focus a little to the larger commercial projects, and bigger structures.
Timing a shoot is always tricky – you need to get in before the resident moves in! The budgets for architecture shoots typically aren't really big enough to stage a space – this could quadruple the budget potentially. Steven Harris has another company that does interiors for some of his projects. You walk in and the place looks amazing.
A lot of the time you shoot the client's furniture, and a lot of the time you're moving stuff out of the way from room to room during the shoot. Sometimes we bring a few props. I always love to bring a stylist on board – they always elevate the project and bring small touches that will improve the look. Sometimes we can rent a couch or art work, sometimes even from our own collections, to use in the shoot. It's all about creative problem solving. You want everything to be thoughtful.
Do you ever do drone photography?
I have a drone and I've used it when shooting for Scape Landscape Architects. You get some really cool images out of it. We've been shooting more video in general. It depends on who you are going after. The architects want to sell to investors or clients. They need to be wowed, but not by a 2 minute video which takes over a meeting. It's better to show photos. Video's great for editorial because you're trying to divert someone's attention towards you and your work.
What are some of your favorite projects you've worked on?
I really enjoy working with some of the smaller firms that are doing progressive work. It's also fun shooting new builds for real estate companies, creating a campaign for a new building they're trying to fill. In those shoots, it's almost more lifestyle than documentation of architecture, but in general my approach is to walk the line between architecture and lifestyle regardless. I like to make an image people can connect with. You can make a technical photograph, but it doesn't have to be cold and uninviting.
It's almost a key to the things I want to do in life, traveling and seeing new places all the time.
Tell us about some of the highs and lows.
It's not as linear as I would hope – it would be easier to market myself! Things have some in small spikes. The first spike in my career was from PDN – a trade magazine – Photo District News. There was the PDN 30 which I was placed into in 2013, then things really took off on the editorial and advertising side.
Social media changed the game tremendously, not in a great way. It became more about quantity over quality. Now you just need a thousand images, and just to get in front of people's eyes. It has lowered the bar for talent in photography. The only good thing is that photography has become more emotional.
What do you enjoy about the work?
I love the diversity in the work and the relationships. I've become good friends with a lot of my clients. I get to do what I love and see the thing I love at the same time. It's almost a key to the things I want to do in life, traveling and seeing new places all the time. When I'm shooting a job, I typically have the client and assistants with me and I enjoy spending time with them.
And finally, can you tell us a little about your personal work?
It's all over the place, but I like to shoot landscapes. I have some personal projects to shoot people and I also made a book called Brutal London. There is a divide between my personal and professional approaches, but I let the personal bleed into my commercial work. It's just a dash most of the time. On commercial shoots, generally there is a scope and a goal for what it should look like. Sometimes there are constraints: certain publications have a certain look they want. But it's always: "let's make this as cool as possible."
Interested in Becoming a Member?