Brick & Wonder Profile – William Lee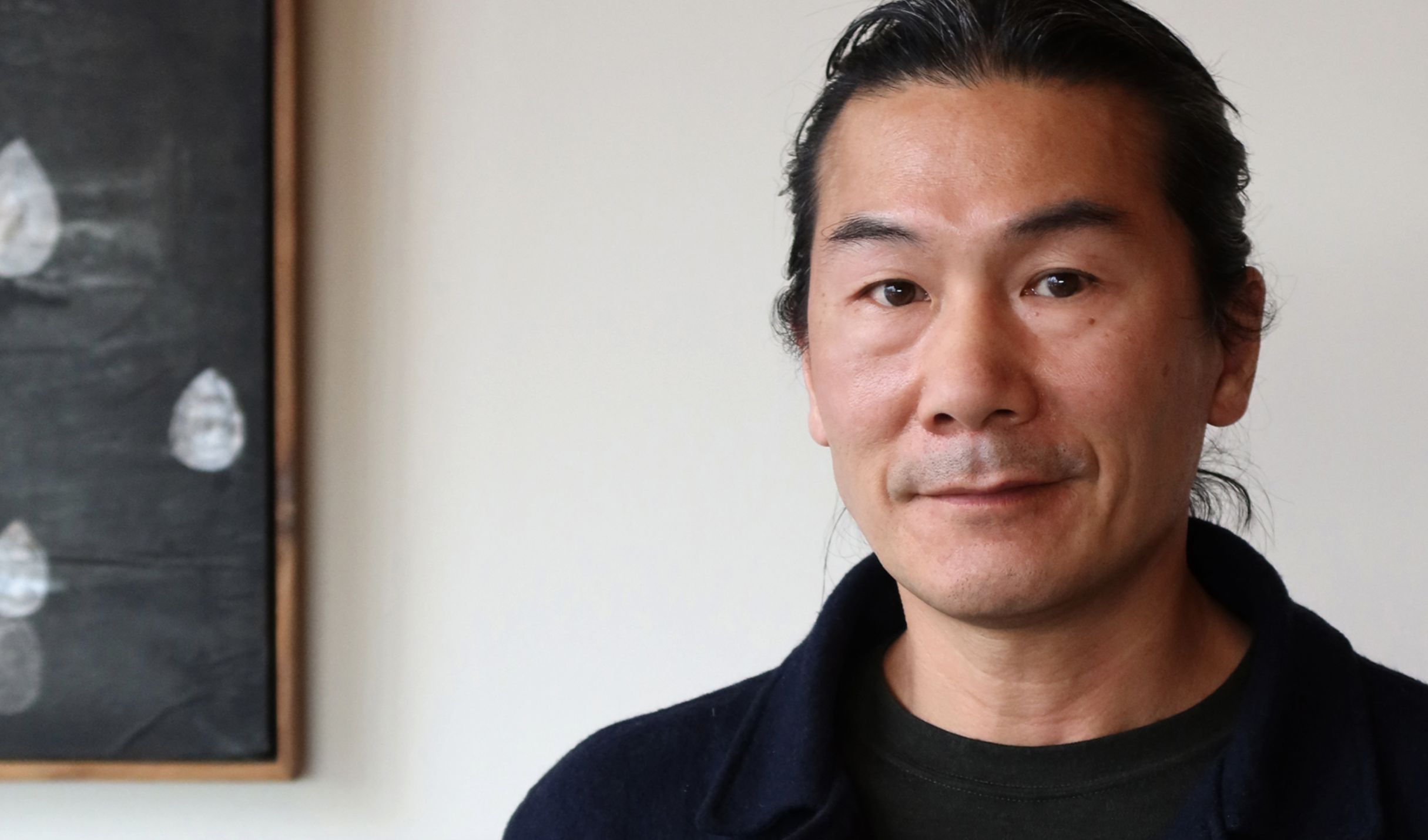 William Lee was sent to college to study computer science. Without telling his parents, he decided to switch majors to classics & ceramics. In our interview, we trace his winding journey from this unusual start to becoming one of the world's leading experts and dealers in Danish mid century furniture.
Tell us what you do.
I run a furniture retail business that mainly deals with Danish design, predominantly Danish mid century antiques. We concentrate on cabinet making, so pieces that tend to have been made by certified cabinet makers to a very high standard.
We also restore pieces to what we hope is the same level achieved in their original design in the 30s, 40s and 50s. All our upholstery work, finishing and restringing happens in Denmark.
We also represent some contemporary Danish companies, such as Bensen, that are doing contemporary furniture or replicating older designs to a high standard.
In a way, what I do is the history of modernism as it relates to craftsmanship, rather than how it relates to pure design – because modernism doesn't always require handwork. I am interested in that intersection.
How did you got started?
My parents are from Hong Kong and they decided I was required to study computer science! In 1984 that actually would have been a good career choice, but I showed up at university and secretly switched majors to classics. I loved classical literature and mythology, especially that of ancient Greece.
As part of my studies, I did some work in an archaeology lab, putting together ceramic shards. As I worked, I noticed the fingerprints embedded in the pottery. I was never particularly interested in art, but I saw these fingerprints and decided to take a ceramics class. I ended up double majoring in ceramics and classics – two subjects that would make any parent cry because they were almost guaranteed to lead to poverty.
My parents found out in my junior year, when I took the opportunity to do a year abroad in Greece. My dad asked me: "What kind of computer science is going on in Greece?" So, they found out that way, but it was too late to switch!
I pursued a life of ceramics, but it was the late 80s and everything was postmodern. My professors pushed me towards postmodernism, but I hated it. Clay is a natural material and I didn't feel it was suited to this style. In the early 90s there was no resurgent ceramics movement – you might end up in an American crafts museum show, if there was a show at all.
I ended up broke. I found work as a night-shift laborer in the New York flower market. Gradually I realized I had people skills and became a salesman. In two years in the flower market I became head of sales for our importer and started making money. Seven years later, I was doing well and bought a home. But I was thinking about my life and realizing I had no interest in flowers.
My college roommate was an architect, and she had educated me in modernism. I decided to take an apprenticeship with a Swedish ceramicist who had a studio in northern Sweden. I ended up in an argument with him and I had to leave. I went to Oslo where I saw an exhibition called East-West Link, which was about the influence of Ming Chinese design on Danish Modernism.
I decided to take a trip to Copenhagen in Denmark. I ended up meeting someone in the furniture business, who was the best friend of a Danish architect and furniture designer, Jorgen Kastholm. Somehow, through that I made some connections and decided that maybe I could buy some furniture and start a business.
I was still working in the flower market night job, so I ended up opening my business in Hong Kong. I would go home and get online with my new 'Internet modem'! I would buy and arrange shipping to import Danish furniture into Hong Kong. The business was called Modern Link. Of course, it failed. I'm sending this beautiful, wooden, Danish furniture to Hong Kong in 1997 and everyone is asking me: "do you have this in gold?", "do you have that in silver?". It didn't work, but it gave me the understanding of how to buy and export.
How did the New York store come about?
I got sick of my job and decided to quit and start a business in NYC. At the time, ABC Carpet and Home was looking for someone to start their modern collection. I got the job and started with a 400 sq ft concession in the back of their second floor retail space. It just grew and grew until I had 6,000 square feet.
I eventually broke up with ABC and I started my own shop in 2004. New York is our only physical shop. I sometimes sell directly to clients in Europe, but I do believe that you need to see and feel and touch. Some people call me and ask for a Tulip table and Tulip chairs. But what does it mean? A chair made by one person is totally different from something someone else made. The moment someone sits in it and touches it, that's when they form a connection.
In the early days I sold all modern design – from Italy and all over the world. But within a couple of years I saw the joinery and the quality from Denmark was so much higher. I eventually settled on only Danish. I have been doing only Danish since 2004.
Tell us about the restoration process?
When I first started I did my best to restore things myself. I did it for a long time and I was never happy with the results. I found people who were cabinet makers or upholsterers who said they knew how to do it and I paid a modest price for it. But really they didn't know how to do it. They took shortcuts because it's a very results driven world here.
Little by little I met these crazy Danes… I met someone who was going to charge me four or five times the amount and couldn't even give me a date for when it would be done. It sounded so crazy and I became curious. I decided to try it on one chair. They explained to me what they did: every spring in the back of the chair is tied with rope to a specific point in the frame, and the springs are held in place with felt pads so they don't shift.
I had a customer, a Wall Street trader who brought in a copy of the Wall Street Journal and he sat in the chair, read the whole paper and then bought the chair. It's like sitting in a new car and you think the seats are very comfortable, but you take a long drive and see if it's still comfortable. You can cut foam into a certain curve, but after 30 minutes of sitting on it, it will have a new curve. It can never duplicate what spring and horsehair can do. The craftspeople in Denmark taught me that it's incomparable.
I started to spend more money restoring the pieces. I knew I would have to change the business model. Volume went down but prices went up, and I started having so much more fun!
Japanese joinery is also famous for its quality and craft – is there a connection there too?
There is an interesting relationship between Japanese and Danish design. In the 50s and 60s there were exchange programs between cabinet makers going back and forth between Denmark and Japan. Things became even more similar and influenced each other more. There were at least four Danish Architects in Japan building around that time, so the dialog was quite well established, but it's not much older than that.
The mid century revival has been going on for some time – do you think it will fade?
Well, nobody does it quite like the Danes. I do think mid century will fade, but the reason why what we do is a little safer is that aesthetically the mid century isn't adhering to anything. It's not pure international, it's not pure organic, it's not pure wood joinery. It's not entirely without references to historical aesthetics. There are things that look Egyptian or Asian. The Danes were modernist in function and purpose but they were never shy to make references.
Tell us about your clients – what are they looking for?
When the best pieces find a good home it's a great feeling. That's why I don't appreciate a design-as-commodity driven business. I could probably be more successful if I took a commodity approach to it.
Sometimes people call me up and say they need a Finn Juhl 45 chair. It could be $20-30k, and I could potentially make a good sale, but it almost means they have no interest in how the chair is – they just want to own one. That, to me, is a little less exciting. I could have gone into the jewelry business! These pieces are heirlooms, and they have a story to be told that goes on for generations.
Many of my clients are from long term relationships that have become acquaintances or friends. If they are looking at a piece that's not right for them, I can be honest and tell them. It's intimate – it's like having a suit made. It's tactile. You'll touch this furniture and interact with it. It needs to give you satisfaction all the time. That journey makes it fun to give the right piece to the right person. They get exposed to mid century originals perhaps with a side table or coffee table and then little by little – it's like a spider web – they grow into a full-fledged client. We like to have this long term relationship.
What do you love about your work?
What excites me is restoring a piece to the place where it should be, or even exceeding that. Some of the pieces we deal with are extremely valuable, rare pieces. I have one chair, of which there are only three in the world. I know that for a fact. But I am not in love with rarity for its own sake, I am in love with restoration that is done well.
I work with three upholsterers. One of them is in his 90s! When we do a restoration, there is a very rich dialogue about the details – how thick is this binding, where should it run along the arm, how many nails are hammered in underneath the seat? Old photos of the originals don't have the resolution to tell you.
Sometimes when you choose a fabric it turns even more beautiful than the original, which is quite special. Danish wool was very rough. Now we can soften it up with Alpaca or Mohair.
It doesn't even need to be an important piece to be exciting. Sometimes you know what a piece is, so you are preconditioned to fall in love with it. But sometimes there are pieces you fall in love with during the process – they are a bit awkward or unusual and the love for them emerges.
Do you ever feel it's hard to let go of a piece you love?
Certainly, every piece is difficult and I have some that I've collected and I'm not selling. I've been doing this a long time, so many great pieces have passed through my hands, but I see my job as that of a custodian. I had fun restoring it but I don't need it, so I don't feel bad selling them. The pieces I covet are oddballs!
Interested in Becoming a Member?