Panel Review: Building Tomorrow with Fast Company and Pella at SXSW 2023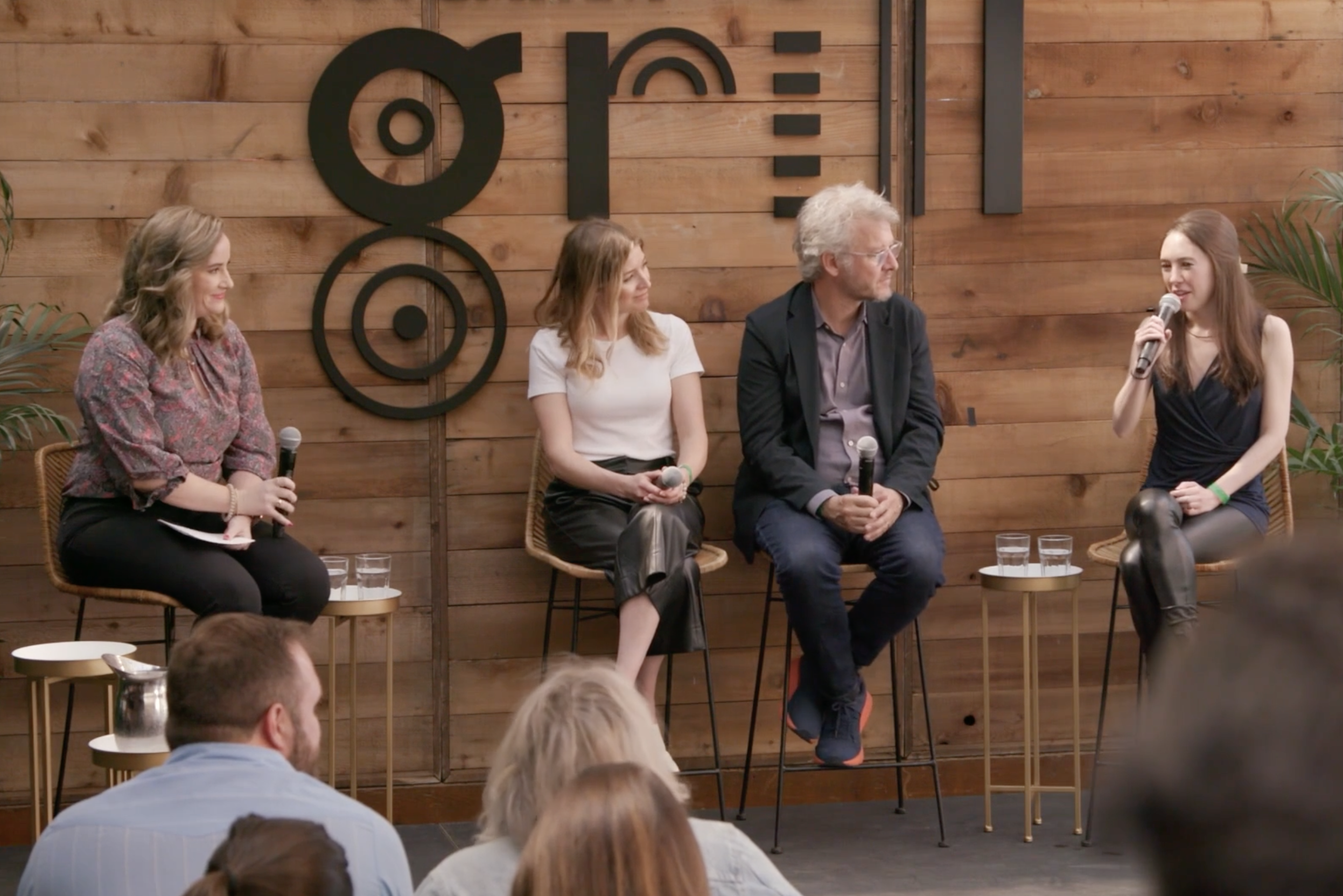 In Collaboration with BW members, Pella, Brick & Wonder co-produced a panel discussion titled Building Tomorrow: A New Blueprint for the Future at Fast Company's Grill at SXSW this year.
Communities are defined not just by their people, but by the environments where they gather, work, and live. From material and technology innovation to interior and exterior design, high-quality buildings form the bedrock of sustainability, urban strategy, and community engagement. Discover the ideas and products that are building a better world, one building at a time.
FULL VIDEO RECAP:
MEET THE PANELISTS:
Moderator: Abigail Bassett, FastCo Works
Abigail is an award-winning and experienced, journalist, writer, on-air talent, and television producer with more than two decades of diverse experience. She is the winner of numerous awards, including two Emmys. She has covered everything from health and wellness and travel to breaking news and worldwide events for top-tier outlets all over the world.
Abigail regularly interview world leaders, journalists and editors, business executives, and everyday people for a wide variety of stories and outlets, creating content for written stories, audio podcasts, and digital and television shows. Abigail spent more than ten years as a Senior Producer at CNN in New York.
Peter Mullan
Peter brings decades of experience working in public space design and community engagement to Austin Transit Partnership. He believes Project Connect is an extraordinary opportunity to reinforce and enhance Austin's diverse and human-centered urban fabric.
Before moving to Austin, Peter played a critical role in the creation of the High Line in New York, a global model for next-generation public spaces. A licensed architect by training, Peter is a graduate of Princeton University and the Yale School of Architecture, where he was the recipient of the Alpha Rho Chi medal for Leadership.
Cara Eckholm
Cara is an Advisor at Nabr, a direct-to-consumer housing startup focused on delivering custom, sustainable apartments in urban centers. She also serves on New York Mayor Adam's and Governor Hochul's "New" New York Panel designing strategies to revitalize the city's central business districts, and as a Visiting Scholar at Cornell Tech's Urban Tech Hub. Previously, Cara worked at Zigg Capital, a real estate tech venture fund, and at Alphabet's Sidewalk Labs, where she incubated a new modular building business. She began her career in Copenhagen working with LEGO's Product and Market Development team on LEGO's five-year R&D plan.

Cara graduated from Princeton where she focused on urban policy and planning and Coro Leadership New York, a development program for mid-career civic leaders. She completed one year at Stanford's Graduate School of Business before she dropped out to join Nabr. In 2014, she was a National Geographic Explorer covering the post-war redevelopment of Sarajevo, and her writing about cities has been featured in numerous media outlets.
Jenn Tuetken
Jenn is the Director of Innovation and Design for Pella and an award-winning industrial designer. She has won numerous design awards, most notably an IDSA IDEA Gold for Pella's Easy Slide Operator.
Jenn joined Pella Corporation's Strategic Innovation team as Senior Industrial Designer in January 2017. Prior to Pella, Jenn worked as the Senior Industrial Designer and Brand Manager at Fox Run Brands, a kitchen tools and gadget company based in Philadelphia. Prior to that, she worked as an Industrial Designer at Michael Graves Design Group working on home health care products, lighting, and decor, and also Kyocera Communications designing cell phones for the North and South American markets.
Interested in Becoming a Member?