Workshop Review: The Future of Modular Architecture
We are on the cusp of a transformative change in the way we design and build our cities.
In his new book (Routledge, April 2021), David Wallance presents a proposal for mass-customized mid and high-rise modular housing that can be manufactured and distributed on a global scale.
David's thesis springs from the idea that adopting the dimensional standards of the existing intermodal freight transportation system is the key to achieving meaningful economies of scale.
Advocating for open-source design based on this new modular standard, David will show how global supply chains can be harnessed to realize the long-held promise that housing can become a well-designed and affordable industrial product.
In this Conversation session, we sat down with David to dig into his fifteen years of research, technical development and design on the subject of Modular Architecture.
Video Recap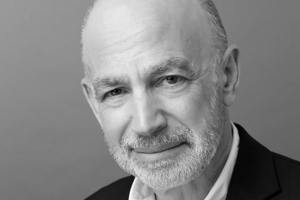 Meet David Wallance
David has worked on numerous award-winning buildings over the course of his 40-year career as an architect. For 20 years he taught advanced building technology at the Columbia University Graduate School of Architecture, Planning and Preservation. Highly regarded as a technically innovative designer, David spearheaded the ultra-transparent glass façade at the Rose Center for Earth and Space in New York, hailed by the New York Times as "what may well be the finest example of glass curtain wall construction ever realized in the United States". Turning his attention to the problem of urban housing affordability, in 2005 he began developing a next-generation system of mid and high-rise modular architecture.
David has been an invited speaker at international conferences, including Greenbuild and Council on Tall Buildings and Urban Habitat, where he has presented and published his work. This book is the result of 15 years of research and thinking about a scalable approach to modular housing, and how that approach is situated in the broadest possible context. David studied architecture at The Cooper Union in New York City.
About our Workshops
Member Roundtables and Workshops are designed specifically to sharpen minds, increase knowledge and develop new perspectives in professional practices across real estate, design and the built environment.
Led by subject matter experts, members dive into new topics with an accomplished and diverse peer group, raising and answering tough questions and gaining valuable insights.
Interested in Becoming a Member?