A True Collaborative Design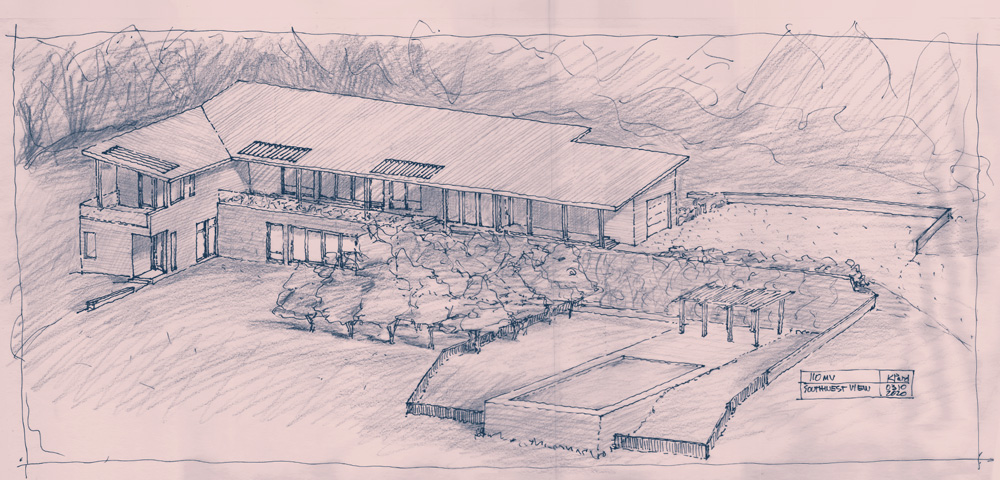 When Architect Karin Payson needed a Hudson Valley Landscape Designer, Brick & Wonder introduced her to the prefect creative partner to round out her project team – someone aligned with her vision for a home that could be light on the land. 
"It was a wonderful collaboration! Jonathan totally understood me and we were able to influence each other's work in the most positive way."

KARIN PAYSON, KPA+D
The success of architectural projects is driven by a team's creative collaboration, and that means finding the right partners.
Brick & Wonder member Karin Payson splits her time between San Francisco, where her architecture studio is based, and Rhinebeck, NY in the Hudson Valley. Karin's design-oriented studio crafts spaces with thoughtful consideration to the situation of buildings in their environment, and organizes space to maximize opportunities.
Karin's firm has been engaged as an architect and interior designer in a wide variety of new buildings and substantial renovation projects for homeowners, public libraries, and various commercial and institutional clients on both US coasts.
Fresh experiences are essential to her practice, along with her ongoing studies of natural light, landscape, and materials.
A Project in the Making
Karin is currently working on a house in Hudson Valley, an area known for its magnificent scenery, historic mansions, cultural treasures, and unique attractions.
To take her project to the next level, she sought a partnership with a like-minded landscape architect who could help analyze, plan, design, and nurture the surrounding outlay of the property. Karin's exacting design standards were mirrored in her search for a partner who would share her love of nature, and whose work would create a positive impact on the local community and quality of life for the client.
A Team Sport
As Karin was assembling her team for the project, she reached out to Brick & Wonder looking for landscape collaborators. With careful thought, Brick & Wonder curated a shortlist of suitable teams to bid on the project. Karin selected Jonathan Farber, principal at R/F, a full-service landscape architecture practice with offices in Brooklyn and the Hudson Valley. Jonathan is fascinated by forest management and greatly enjoys helping neighbors and clients identify how to best manage the natural environment surrounding their property.
Jonathan's experience with farmhouse landscaping, industrial gardens, and the immaculate Hamptons homes in his portfolio gave Karin confidence she'd found her match.
Though Karin knew exactly how she wanted the building to sit on the site, through working in tandem the new team was able to resolve important landscape elements such as the swimming pool and other aspects of the property.
Jonathan understood Karin's vision and her passion for delivering a home with a light footprint on the earth and the importance of the natural light that would fill the space. Together they designed a beautiful home.
An Organic Collaboration

"It was a fabulous collaboration, the way we met couldn't have been more organic. The relationship formed so naturally," Karin commented.
Through their partnerships, Karin and Jonathan achieved a creative collaboration that successfully delivered a transformative impact on the project.
Interested in Becoming a Member?