Brick & Wonder Profile – Amir Karimpour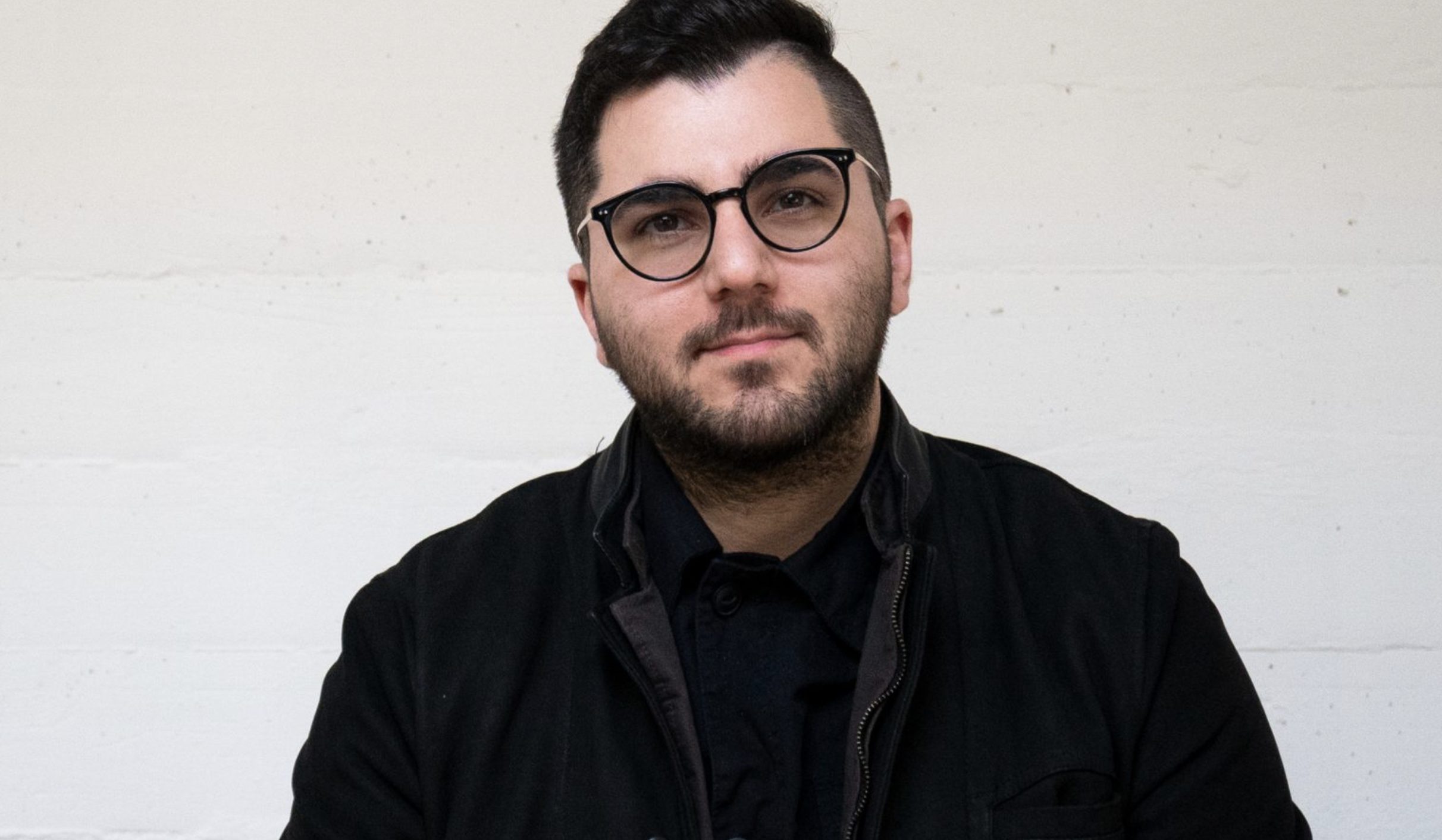 Amir Karimpour is co-founder of visualization company, Alden Studios. He's also a Lecturer at Yale and an Assistant Visiting Professor at the Pratt Institute. We caught up with Amir to soak in his infectious enthusiasm for the physics of light and the imperfections that breathe life into renderings.
Tell us a little about what you do.
I run a visual communications studio. When someone has an idea for a product or a building that they want to communicate, I can communicate that for them through visual graphics. Some of our work is architecture, some is product, and all of it is 3D modeled – i.e. it's "fake". In the last five years, our industry has really picked up speed and at the same time, questions of real vs fake have permeated all aspects of society: fake news, fake videos, fake images. My business is about showing something that doesn't exist, to help people see it and to market it.
Zooming in a bit, what do these projects look like?
Typically architects produce a rendering of a building once it has been designed. These images might get used for marketing purposes while the building is being built. In some cases, we've worked with architects to render projects after they've been built. Our favorite projects are the ones where the architect becomes a lot more integral to our process, meeting regularly and participating in the decisions about what we're showing in the image. This is quite antithetical to the standard approach in our industry – avoiding client involvement in case they want to change everything. An integrated process allows us to be approachable and transparent, so they are not afraid of asking to change something. I think we can add a lot of value to crafting great images this way, becoming an extension of everyone's needs. We have the same end goal as the client: a beautiful image – so collaboration is key.

Good renderings really need to mimic the physics of light and texture accurately, so it takes a lot of time to develop the images.
How did you get started working in visualization?
I went to Yale for my Masters in Architecture. Yale had a lot of fancy software and digital toys and tools, and I used the software to render everything but architecture – products and furniture. Gradually I found that the act of performing architecture wasn't interesting to me, but rendering images of architecture I found very interesting.
I'm a big film buff and I wondered why architectural renderings didn't look as good as CGI in films. I decided to pursue a second masters in design at Harvard, where I tackled how to bring life to a digital space. It really comes down to light and space. I was collaborating with MIT physicists, teaching them how to use the 3d software, and in exchange they were teaching me how light bounces in a digital space.
Good renderings really need to mimic the physics of light and texture accurately, so it takes a lot of time to develop the images.
What are some of your favorite projects you've worked on?
My favorite project was working on a rendering of a home situated on a mountain. It wasn't just about making an image, it was about communicating the lifestyle of a place, and it was very cinematic. The landscape was just as important as the building. It was about being tranquil, in nature, in the woods, and finding a way to communicate that idea through images. We gave the image the quietness of the morning after a snowstorm – that amazing soft silence. It took forever to do, but we call it the Lord of The Rings image, because the landscape is so rich.
Notably, you use film technology to achieve some of the cinematic visual language in your images. Can you tell us more about that?
At Harvard my work was focused on technology, robotics and fabrication. My job was to learn how to write custom software to help with building visualization. I coded some of it myself, and I had an amazing classmate who helped. He helped write the script to render snow from individual digital particles that accumulate like fallen snow. You can write tools to give images your specific touch. There is a fantastic and helpful online community of people in this space, but we are really standing on the shoulders of the giants who designed these platforms originally.
Using film technology was quite unique five years ago, but it has been implemented more and more in architectural visualization. But it's not just about the software you're using – it's more a way of thinking about the image, which will never be new or old. We talk about composition and lighting, like filmmakers thinking about an image cinematically.

…when someone sees the image of their idea for the first time – that's always special.
Which parts of your process do you most enjoy and why?
The most rewarding part for me is the second a client sees their project come to life for the first time. They may have drawings, or basic models, or drawings of a product, but when someone sees the image of their idea for the first time – that's always special. They get as excited as I was when I discovered this was a passion of mine – it's so true and it keeps me going. They realize they want to be more a part of the process, and they believe in the power of this technology.

You teach at Yale and Pratt – how does that inform your design practice?
It was the Director of Digital Media at Yale Architecture school, John Eberhart, who encouraged me to go on to Harvard to pursue my work there. He was always there for me as a mentor and encouraged me a lot. He believed in the power of these tools to change the field. When he changed to a different role at Yale, he recommended me to take over his teaching job for the MR2 students. Later on, an old thesis professor of mine was at Pratt Undergrad and he recommended me for that position.

The teaching has been integral to my process, because it keeps me in tune with the current wave of tech. When you're a student, you can hone in on the tools and push them forward in an environment where you don't have a budget or employees – it's just focusing on the image. It's an exciting place to be.

What's next for you?
When I first started, I was trying to do everything. Now I'm much more focused on the value I bring to projects through the service I provide. I'm doing some work in Abu Dhabi now, and a hotel project in Hong Kong. It's exciting to see people all over the world doing this and valuing this service. I'd like to keep things creatively in New York. I like working with a team being a bespoke studio, not being a global corporate entity – I don't want to get lost in a corporate head space!
Interested in Becoming a Member?