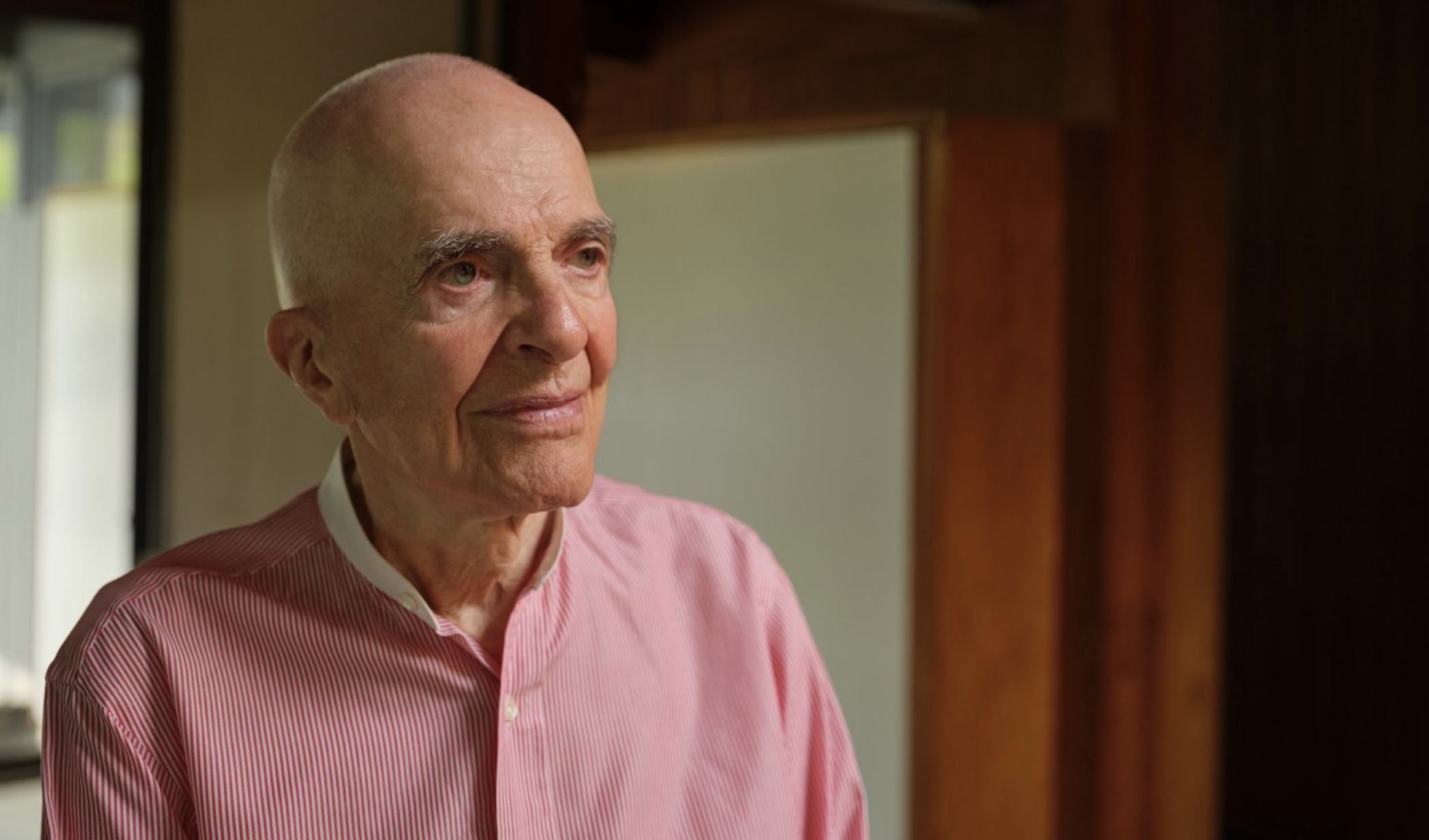 An often overlooked icon in modern architectural history, Gerald Luss's family home (1955) in Ossining, NY, has regained global attention this year as the home to a contemporary art exhibition titled At The Luss House. The exhibition is curated by Object & Thing, Blum & Poe, and Mendes Wood DM and shows new works by eighteen artists and designers. The installation is reminiscent of the group's September exhibit at the Noyes house in New Canaan, and similarly includes several site-specific experiences for attendees.
Gerald Luss first studied architecture at Rensselaer Polytechnic Institute after World War II, though he later transferred to and graduated from Pratt, in 1949. In his twenties, he started working for Designs for Business, where his confidence and talent led him to become the Director of Design and Vice President. After 17 years, Luss decided to start his firm, Gerald Luss and Associates. Even in his business, Luss considered the best approach to design; unsatisfied with how a typical practice typically fragments project teams, Luss and Associates employed a model that assigned a single architect to coordinate each project's entirety.
Luss is best known for his work for the Time-Life building in 1959, a modern building designed by Wallace Harrison in Rockefeller Center. Referred by the staff of Architectural Forum (a Time-Life publication), Luss was asked to work on the 350,000 square-foot office. His design became the central reference for AMC's Mad Men and incorporated his 'Plenum system,' a modular wood and colored panel network comprising the ceiling, lighting, and movable partitions. With this radically modular approach, spaces could be converted based on the needs of the office: "The average lifespan of a partition was about six months—about the time when a group would gather to begin formulating an article that would publish six months later," Luss explains. "This led me to think about a module developed toward the ceiling as a cube of space, with all the elements the contemporary office needed."
When he was just 25, Luss acquired the site for his own home in Ossining, NY. Soon after acquiring the land, he built a tree-house he could stay in to complete the designs, which took one year, and from which he could oversee construction. His design for the home incorporated prefabricated industrial elements and exposed wooden planks and panels. The house acted as a preliminary exercise of the unique influence he would later bring to the designs for corporate interiors. During the Time-Life project, Luss frequently invited the project executives to his home for meetings. Though the house is drastically different in setting, it is congruent with the famous Manhattan Project. Like the house, the Time-Life building is marked by Luss's unique design ideology; a relationship between indoor and outdoor, truth to material, and modularity. 
Luss lived in the home only a few years, though today (aged 94), he is an active member of the exhibition. He commented: "It is satisfying to have this exhibition infuse new life in the home I designed and built for my family at the onset of my career and to see new generations of artists and designers bring their contemporary perspective into the space. In my own life, I find it is essential not only to create new work but to also live among the objects and work of other artists, expanding my vision of the world. I look forward to experiencing how this exhibition casts new light on my former home and sharing in the inspirations for us all."
Alongside the art installation is a select grouping of Luss' furniture, as well as clocks he has designed, which are inspired by his artistic investigation of time as a universal truth.
Interested in Becoming a Member?