Research shows eight in ten customers are willing to pay more for a better customer experience.
The moments when we kick off and close out client engagements present opportunities to create high-impact, memorable experiences. There are certainly other opportunities along the way, including how we handle emerging project challenges or bad news about timelines and budgets.
In this Roundtable, we'll discuss strategies and insights on how to foster impactful, innovative, and sustainable client experiences and relationships.
Dumbo, NYC
You're viewing all upcoming Roundtables
January 2024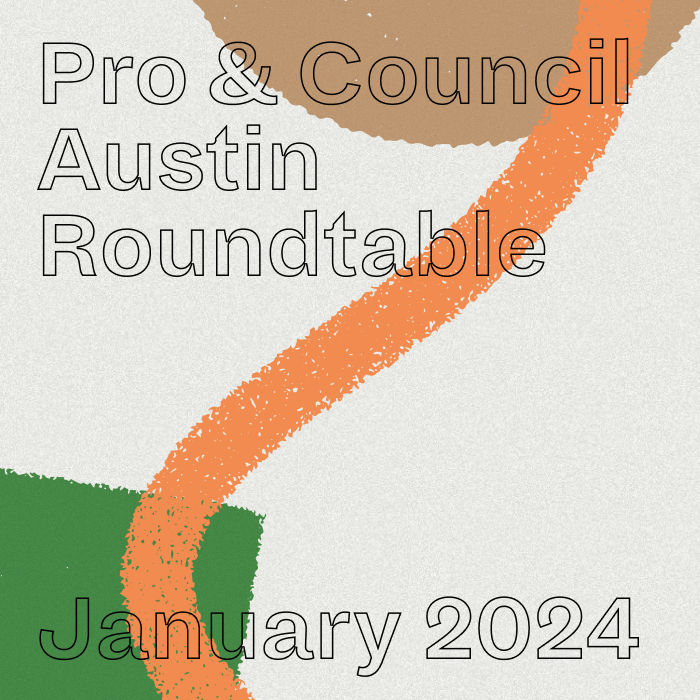 Risk is an essential dimension in business (and life!), but it can be the making or undoing of businesses, ideas, partnerships, projects, and teams.
How do you manage and take risks in your business? What are the qualities or factors you weigh in taking risks? What is the course you are plotting with the risks you're taking?
We invite Brick & Wonder Pro and Council members to join us in Austin for a Roundtable on Intelligent Risk. 
February 2024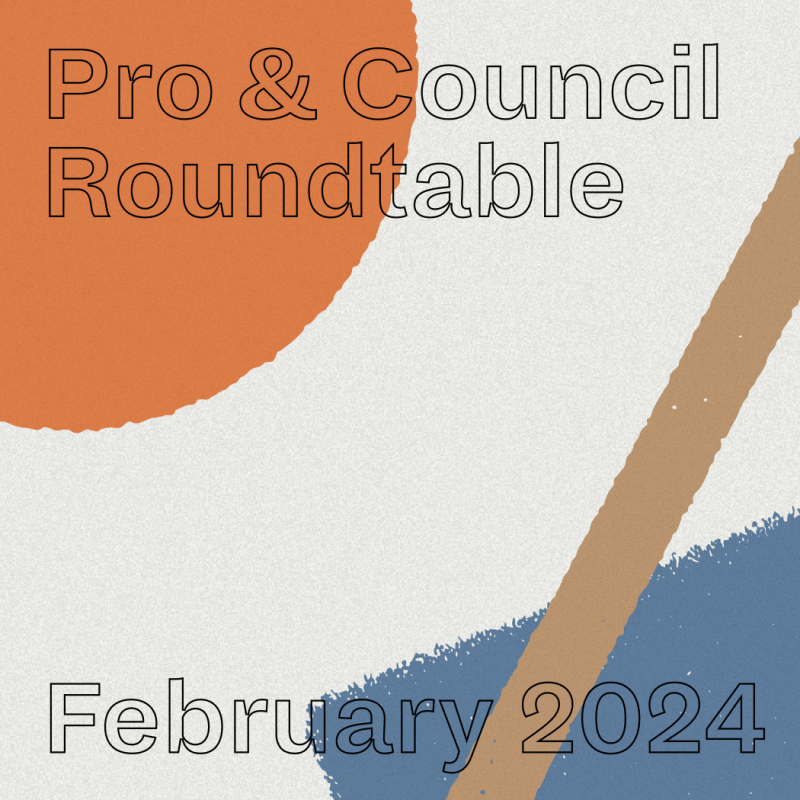 Entrepreneurship, leadership, and management all create great stress and pressure on those who lead, but we don't always succeed in managing these moments well.
In this Roundtable, we'll discuss strategies and insights for navigating intense workplace pressure, avoiding failure, and supporting those we lead and manage to do the same.
March 2024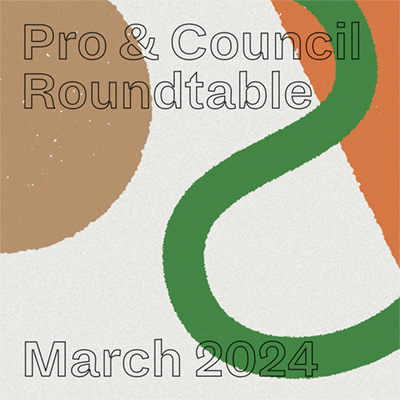 Intuitively, we know that we go further together. Collaboration may help us do better work, and it can even increase the joy in the work we do, but in the crucible of doing our best work, things can sometimes get heated…
In this Roundtable, we'll discuss strategies and insights for developing and sustaining collaborations that unlock new opportunities in business growth.
April 2024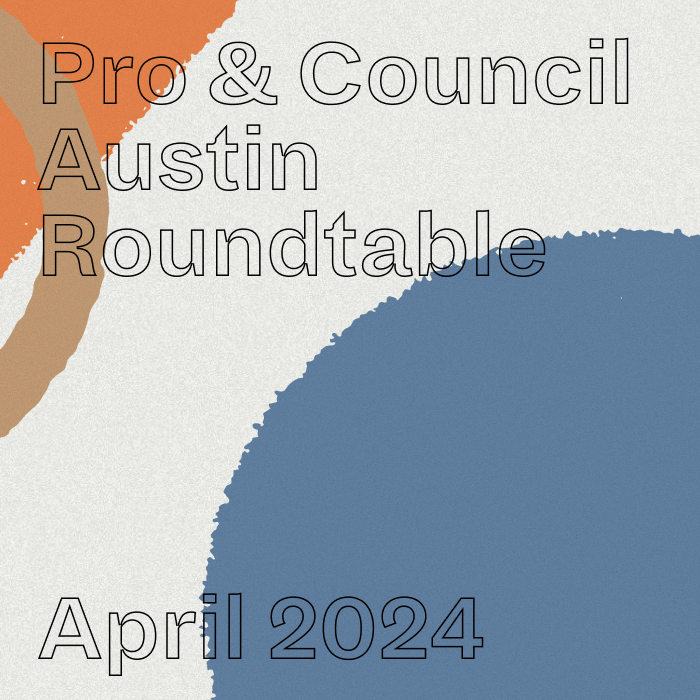 The built environment contributes up to 42% of global carbon emissions. These emissions take the form of embodied carbon needed to build and repair buildings, and the operational carbon that buildings consume to stay warm or cool, connected, and productive.
As professionals designing and building the places people live, work, and play, we are both part of the problem and part of the solution.
This Roundtable will explore the imperative to build better, more sustainable buildings. Our lives and the future of life on our planet depend on it.
May 2024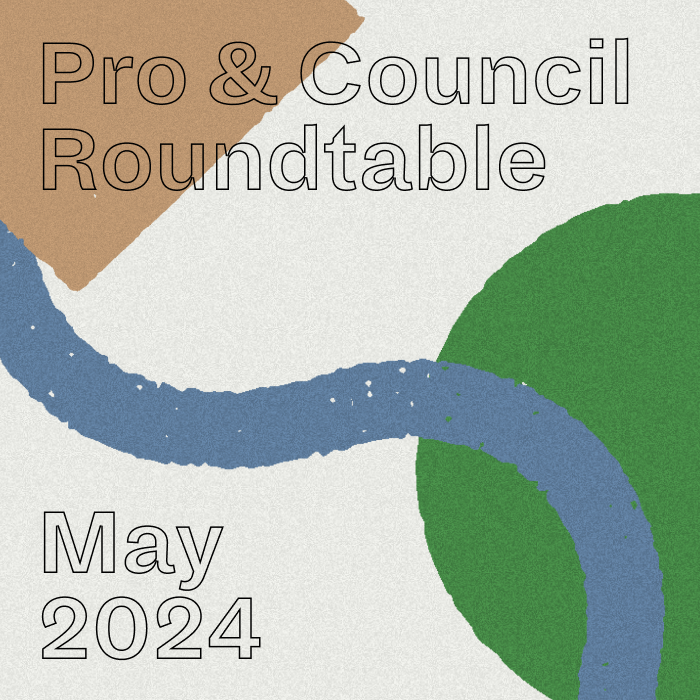 Though we enter new client engagements with energy, enthusiasm, and high hopes for what the future holds, the reality of realizing any built project is that it places stress on the clients, the project collaborators, and on the original vision for the project.
We are wise to counsel clients (before we engage!) that there will be ups and downs, and that this process can often be additive, though it seldom feels like it at the time.
Many projects survive or even flourish in the crucible of getting the work done. Others, for a variety of reasons, do not.
June 2024
No events scheduled for June
July 2024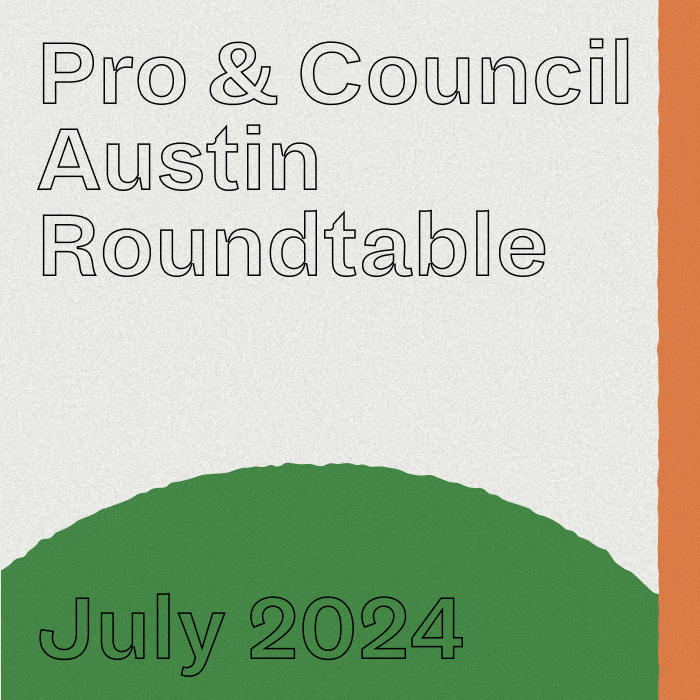 How do you make decisions?
Do you use a values-based decision-making framework, or another framework to check your instincts?
In this Roundtable members will share their experiences in decision-making and how the use of frameworks has influenced their memorable business decisions.
August 2024
No events scheduled for August
September 2024
No events scheduled for September
October 2024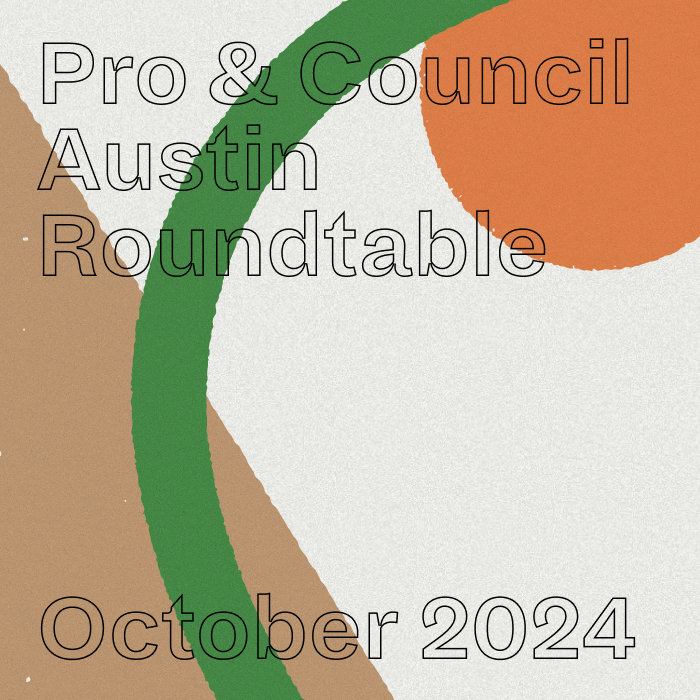 Most are familiar with the adage "jack of all trades, master of none, " and you've likely debated the pitfalls of specialization or generalization in your business and personal skill set.
Whether project types, services offered, or clients cultivated, it can be hard to choose between perfecting your niche or expanding your offerings.
In this Roundtable, we'll explore how real estate and design rewards and punishes specialization, generalization, and the area in between.