Optimizing Supply Chains for Freedom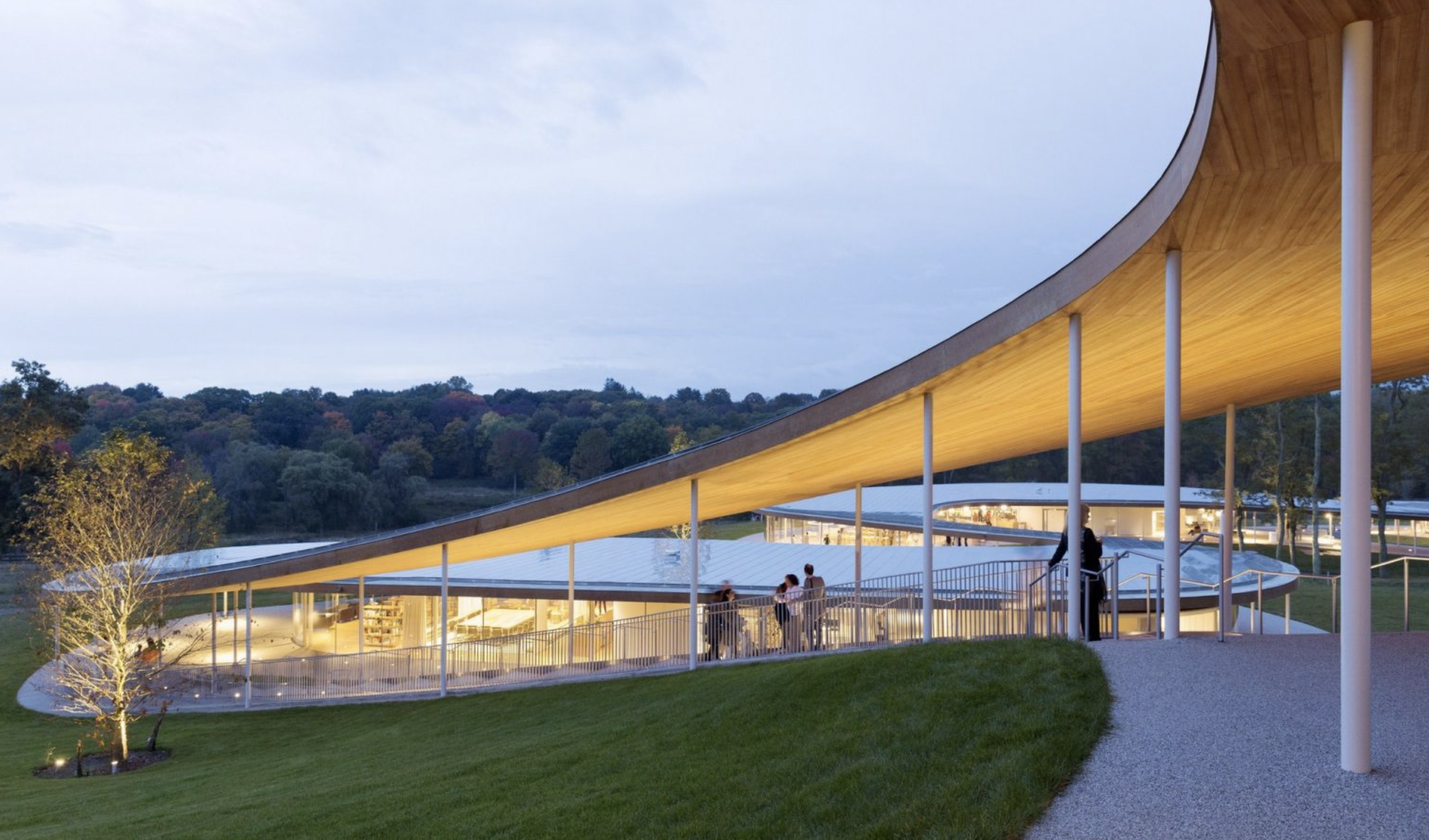 A recent headline in The Wall Street Journal summed up the state of the global supply chain as a "mess, everywhere you look."
This "mess" – beyond what architects, designers, and builders are confronting now, including trying to find affordable and available building materials from lumber and wood pallets to steel – has affected us all on many levels. The pandemic has brought our reliance on complex global supply chains front-and-center, and Grace Farms sees this as a breakthrough opportunity for professionals in the architecture, engineering, and construction (AEC) industry to re-engage our supply chains to advance good.
Grace Farms represents a vision for new outcomes that create peace in our local and global communities, with the built environment as a pivotal intersection point. And at this moment, we see a pressing issue in the building materials supply chain—the use of forced labor in the extraction and production of our common building materials. Around the world, there are nearly 25 million people who are illegally held in forced labor conditions, many of them making or extracting materials that go into our buildings. Removing forced labor from the built environment will require active accountability for our building materials supply chains.
The new movement, Design for Freedom by Grace Farms, aims to galvanize the industry by escalating awareness and inspiring institutional action, and our collaborators include Brick & Wonder member firms Chris Sharples, AIA, (SHoP), Deborah Berke, FAIA, LEED AP, (Deborah Berke Partners), Victoria Cabanos, Managing Principal and CEO of Stuart-Lynn Company and Adam Saltzman (MASSDesignand MASS.Build). They are among more than 60 Principals and CEOs representing the ecosystem of the built environment that have kickstarted this movement, bringing our fraught building materials supply chains to the forefront of industry conversations and research.
25 million people are illegally held in servitude for forced labor
Launched in October after three years of formation with Sharon Prince, Grace Farms' CEO, and the late William "Bill" Menking, The Architect's Newspaper co-founder and architectural historian, the Design for Freedom movement set out to encourage professionals to ask: who makes our buildings and the materials that go in them?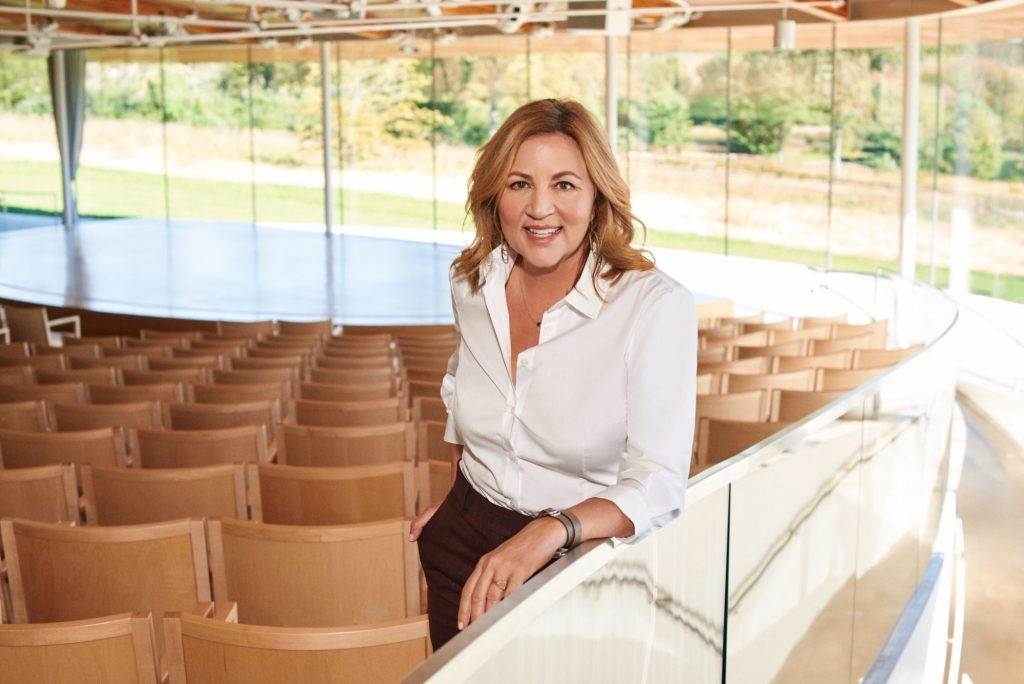 "Transparency inspection of supply chains started with food, then clothing, and next will be shelter. This is what we are initializing and making known," said Sharon Prince, CEO and Founder, Grace Farms Foundation.
Raw and composite materials such as brick, glass, steel, and timber are the top 12 building materials at risk of being made with forced and child labor under the most horrific and dangerous conditions, according to Verité Commodities Atlas, the U.S. Department of Labor's List of Goods Produced by Child Labor or Forced Labor, and Grace Farms analysis. Forced labor takes $150 billion out of legitimate global economies, according to the International Labour Organization (ILO). Instead, these illegal acts:
Put billions into criminal networks rather than local communities
Destroy job creation and cost source nations billons in lost revenue
Ravage the environment and local ecosystems as a result of illegal sourcing
Subsidize return on investments (ROIs), falsely inflating real profits
This is just the surface of how forced labor hinders the industry and economic growth. In our Design for Freedom report, more than 30 global leaders and experts from the architectural, engineering, and construction (AEC) professions, presented the long-term implications for the building industry, including hindering necessary industry innovation.
"The business model is broken"
The construction industry accounts for more than 13% of global GDP and yet it is the most disaggregated and least modernized global industry. Construction-related spending amounts to $11.4 billon globally, according to Statista. The sheer size of the industry and its complexity makes the industry a major offender of forced labor.
"We operate in an industry that is not innovating," said Chris Sharples, AIA, who is Co-founder and Principal of SHoP Architects, as well as a member of the Design for Freedom Working Group and Brick & Wonder.
"The business model is broken," he added. "We are spending a great deal of money trying to build buildings, and it's incredibly wasteful, incredible inefficient, and in order for ways to deal with it and to keep costs down is to look for cheaper ways of doing things, cheaper materials, and in a lot of cases the labor being used is actually slave labor."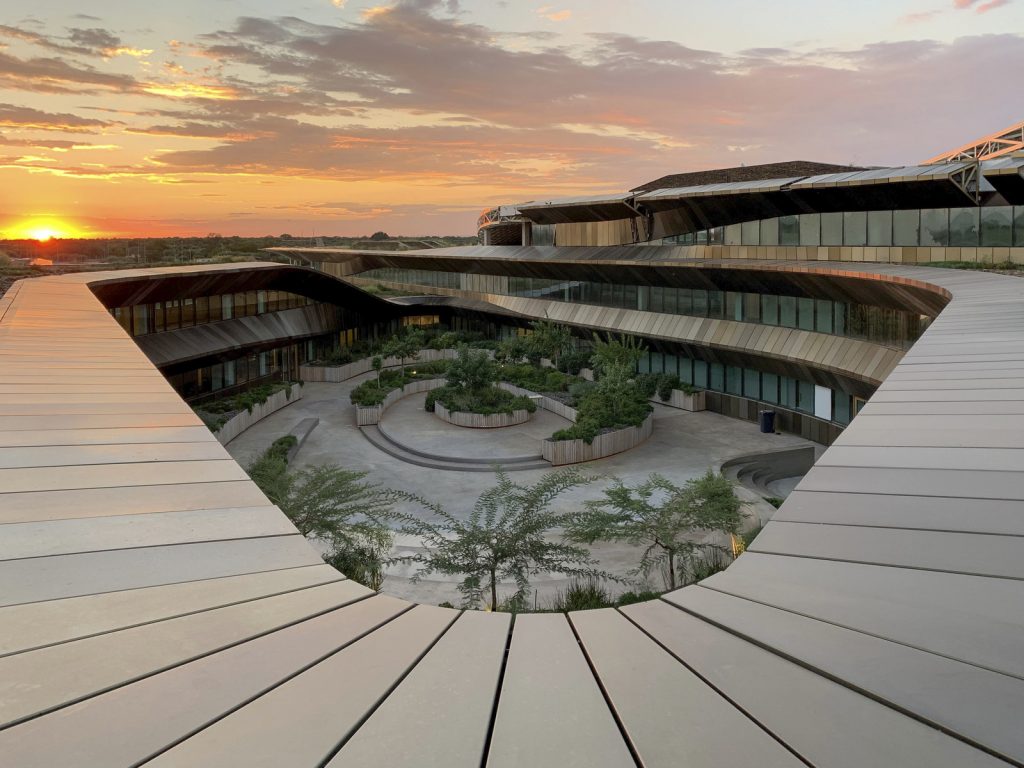 Victoria Cabanos, Managing Principal and CEO of Stuart-Lynn Company, known nationally for cost estimation, project controls and project management, also asserts that there is more than one way to look at the cost of a building. "I believe it is our moral obligation to correct the unfair circumstances of forced labor, and to reframe the conversation about the honest costs of building materials."
In the Design for Freedom report, leaders and experts such Sharples make the case for digital innovation. The tools, either being develop within or outside the industry, such as in aerospace and automotive industries, can create "the backbone of insight necessary to inform decisions that best result in responsible, slave-free delivery."
"We want competition to continue, we want to make sure the products you're introducing, the raw material based, or tier two or tier one products, aren't being done by slave labor," Sharples explained. "And that's something that the technology is there to do it. It's getting the right people in the room to help support it."
Meticulous Design & Intention
Intention, of course, plays a key role, the same meticulous intention that goes into designing a building. "The idea behind every project is that it has an immediate connection to context and community," said Deborah Berke, FAIA, LEED AP, Dean of Yale School of Architecture, Founder of Deborah Berke Partners, a Design for Freedom Working Group and Brick & Wonder member. "Why can't we take this connection, intelligence, and precision that goes into making a building and build slave-free?," she added.
While the pandemic has exposed the "mess" of our supply chains, it should also give us hope that we can now rebuild an ethical supply chain together. It can be done. Adam Saltzman, Principal at MASS Design Group, Director, MASS.Build, and a Brick & Wonder and Design for Freedom Working Group member, has shown us through his own work that designs can be infused with qualities that give contractors "no choice but to do things ethically."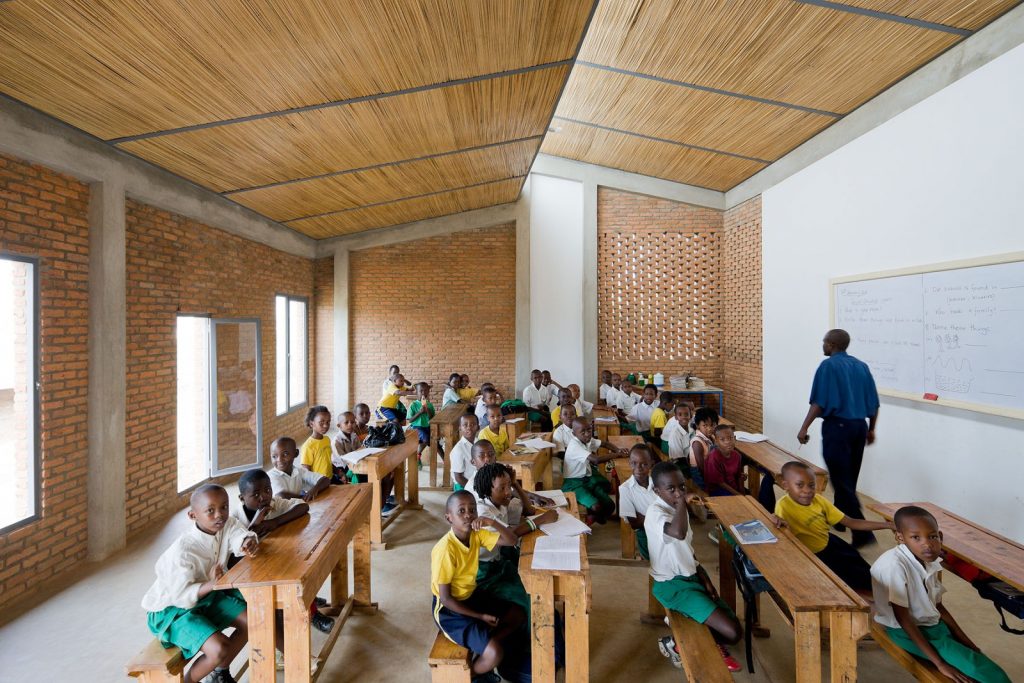 But, Saltzman adds, without a paradigm shift, enforcing these standards, there remains a "nagging source of disagreement which results in compromises in schedule, budget, and quality." It's these compromises that continue to perpetuate the use of forced labor.
The Design for Freedom movement is an audacious paradigm shift, one that will invite industry innovation, protect our ecosystems, and most importantly, eliminate forced labor from the built environment.
Join us in the Design for Freedom movement and help us build a more sustainable and humane future together.
***
This article was written by Chelsea Thatcher, Creative Director and Chief Marketing Officer, Grace Farms Foundation.
Photo of The River Building at Grace Farms by Dean Kaufman
Interested in Becoming a Member?