Roundtable Review: Sales & Selling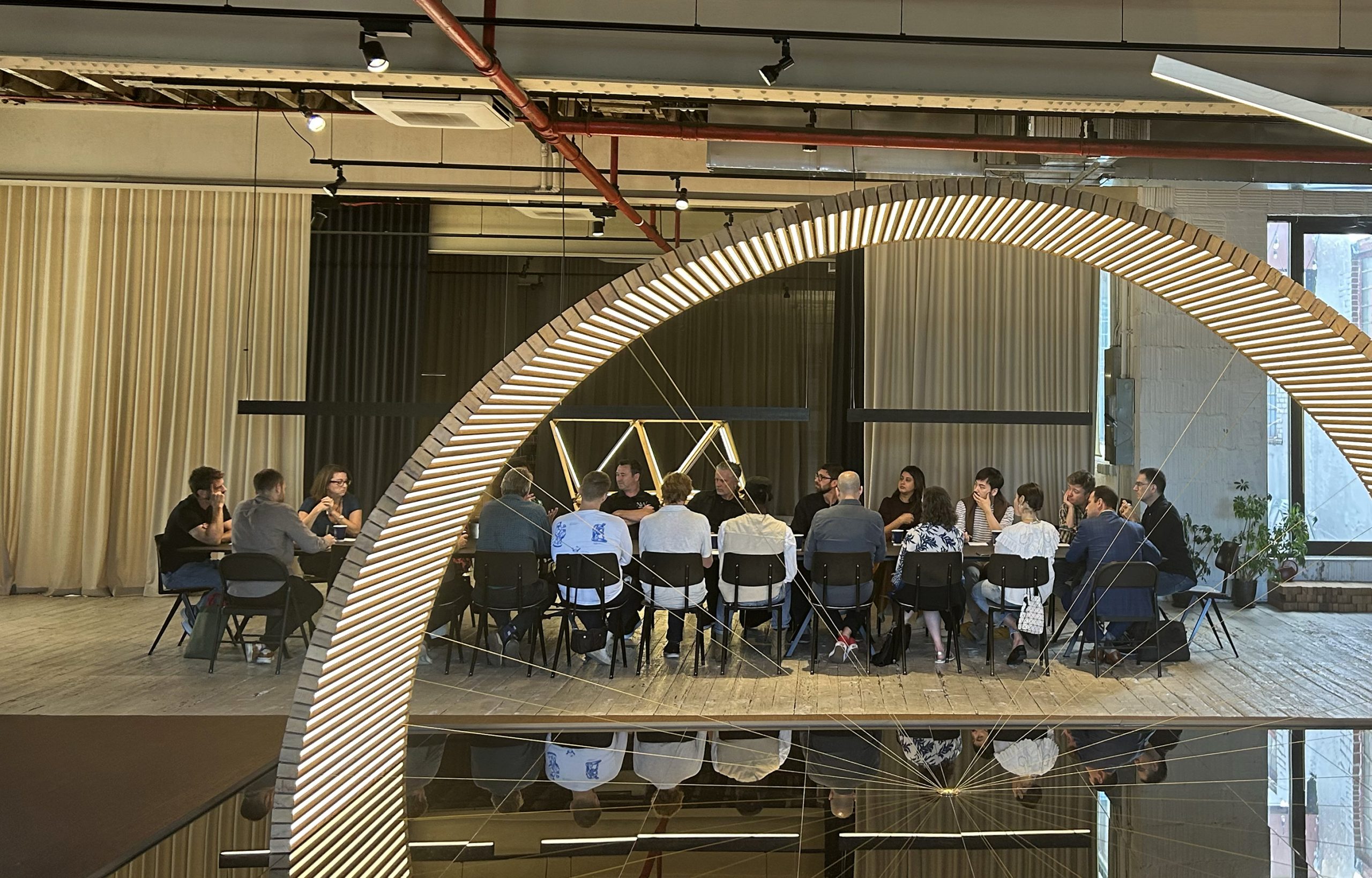 In September 2023, Brick & Wonder Pro & Council members joined us at Stickbulb in Long Island City for a Roundtable focused on Sales & Selling. Stickbulb is an innovative lighting design studio that utilizes reclaimed wood to craft stunning modern pieces, and their large loft space functions as both their showroom and their manufacturing studio.

Survival and growth in business depend on sales and selling, but, for many, the process is exhausting, emotionally fraught, and a distraction from the satisfaction of doing the work we're required to sell.
Read on for some of the key insights from the discussion.
Brick & Wonder members can access the full session notes here.

KEY INSIGHTS:
"I learned that everything is an interview all the time."

– General Contractor
"What kills the romance every time is helping the client understand what it's going to cost."

– Interior Designer
"Even when we do cost-plus, we want to make sure we're diligent about only passing on the change orders that are critical. We end up absorbing things that fall into the grey area. We consider ourselves a fiduciary – we know a lot more about our work than the client. We want to quantify the cost of the grey area things and then include them in a contingency. Cost containment and understanding what drives our costs is front of mind."

– General Contractor
"For whatever reason, September and October are our biggest signups. If it happens, it clogs up the entire team. It's not just the sales issue, it comes into the capacity of our team – big funnels seem to happen in the process as well."

– Architect
"…the proposal and the roadmap are different. A Roadmap is a limited set of services – for a limited cost. If you can devise a very tiny, preliminary scope of work, to engage the client and begin to engage the client as a client, you can begin to build the relationship of trust."

– Consultant
SALES RESOURCES:
Interested in Becoming a Member?