The Ultimate Dream Home Design Checklist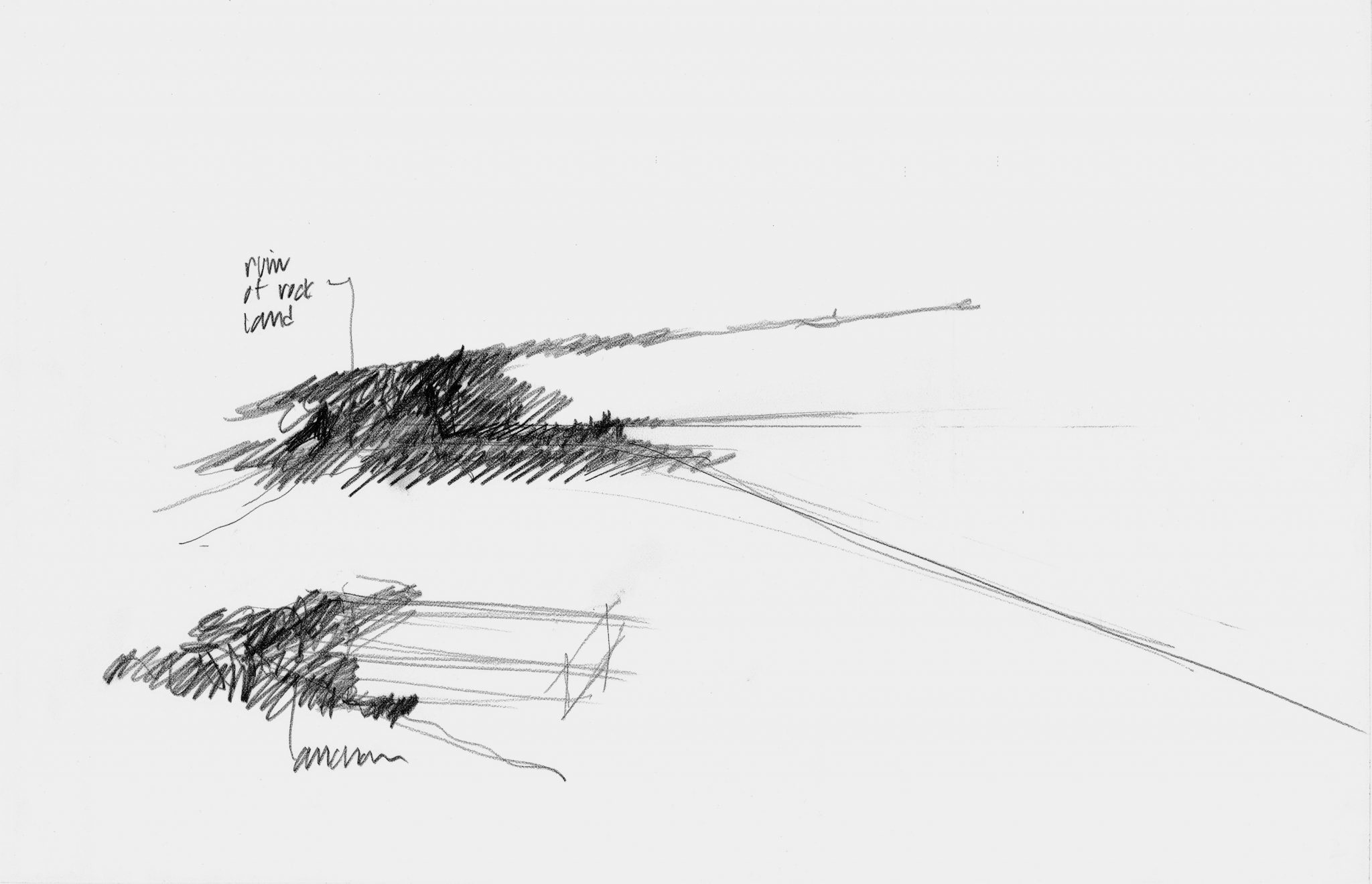 You can picture it in your mind: your dream home – a custom dwelling built to suit the way you live your life. Now, how do you take that vision and turn it into a reality? Transforming your ideas into a tangible structure made of brick and stone (or whatever your dream home is made of!) will require a significant investment of time, money, and energy, but in the end, when you cross the threshold of a house that is tailor-made for you, it will all be worth it. Here, members of the Brick & Wonder community share insights into this complex process, breaking it down into a straightforward checklist to help you understand and manage your project.
Assembling a Dream Team
In order to bring your dream home vision to life, you will need to engage a team of collaborators. When choosing who to work with, it's important to understand that these people will be part of your life for a long time, anywhere from two to four years. You want to find collaborators who produce work that you love, and who you feel excited to collaborate with. Communication and trust are essential to success.
When picking an architect, Karin Payson of KPa+d says, "It really has to be someone you are comfortable with. It has to be someone you can tell the truth to about how much you really want to spend and how you really want to live."
How to Buy Land for Your Dream Home
If you don't already own property to build your dream home on, you'll need to buy land. "Most people come in looking for a 'wow factor, whether it's a body of water or a view of mountains or privacy," says Real Estate Broker Brian Mossey, but there are many other factors to consider when looking for a spot to place your dream home. "If you're buying raw land, there's more risk," notes Mossey. While raw land may be cheaper, you will need to cover the upfront cost of engineering it. You should do this before you make the purchase to ensure you can build on the land. "If something comes up and the land is not buildable then you are in a position to say, 'This isn't the right piece for me and I'm going to walk away from the $6,000 I spent on engineering,'" says Mossey. If you'd prefer to avoid upfront engineering costs, look for land that already has a Survey and Board of Health (BoH) approval for utilities like water and sewage or a septic system.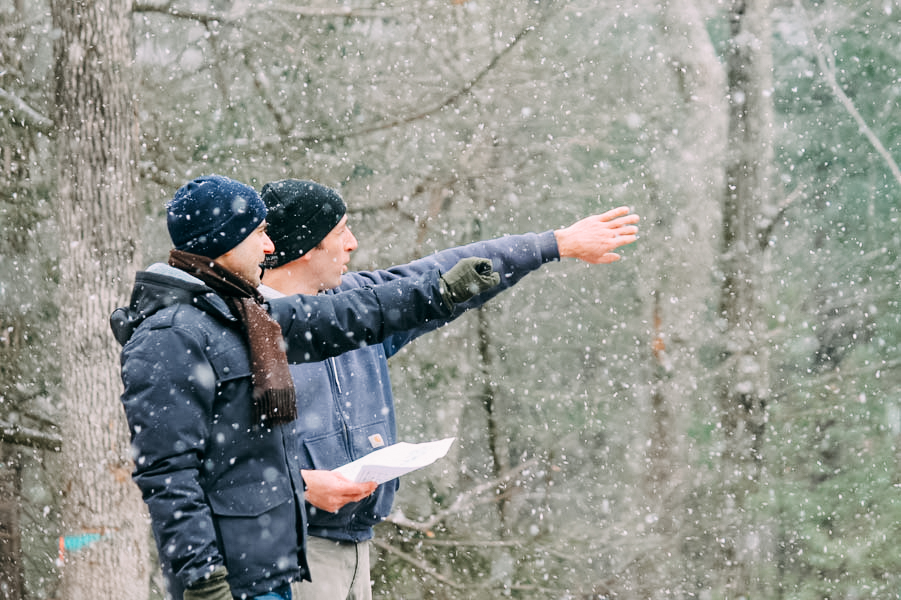 The process of buying land can take anywhere from a month to a year, depending on your specifications and the supply on the market. One advantage of using a broker is that they may have access to lots you won't find online. "It might be that somebody on our team knows of a piece that isn't being marketed," says Mossey, "and that's usually where the best deals are found." Another tip about online real estate listings for land is to be wary of the price. "More often than not, an agent is able to tell you what it's worth and why," Mossey says. You may find an amazing property with an incredible view for a super low price, but there is likely something else about the property that is driving the price down.
Creating Your Dream Home Design
After you've interviewed several architects and found someone you want to work with, you can start to negotiate a contract. This can take anywhere from two weeks to a couple of months depending on your schedules and how much back and forth is needed. Most architects will use some version of the American Institute of Architects (AIA) Owner-Architect contract, or a non-industry contract based on it. The biggest negotiation points are typically fees, insurance and indemnity clauses. "Fees depend on the size and type of the project, but a full-service architect's fee for a custom single-family house will range between 15% to 22% of construction cost, depending on the architect, the size of the project, and how much unique detailing or complex site conditions are involved," explains architect Karin Payson. These fees don't include the services of other consultants such as engineers, landscape architects, and interior designers.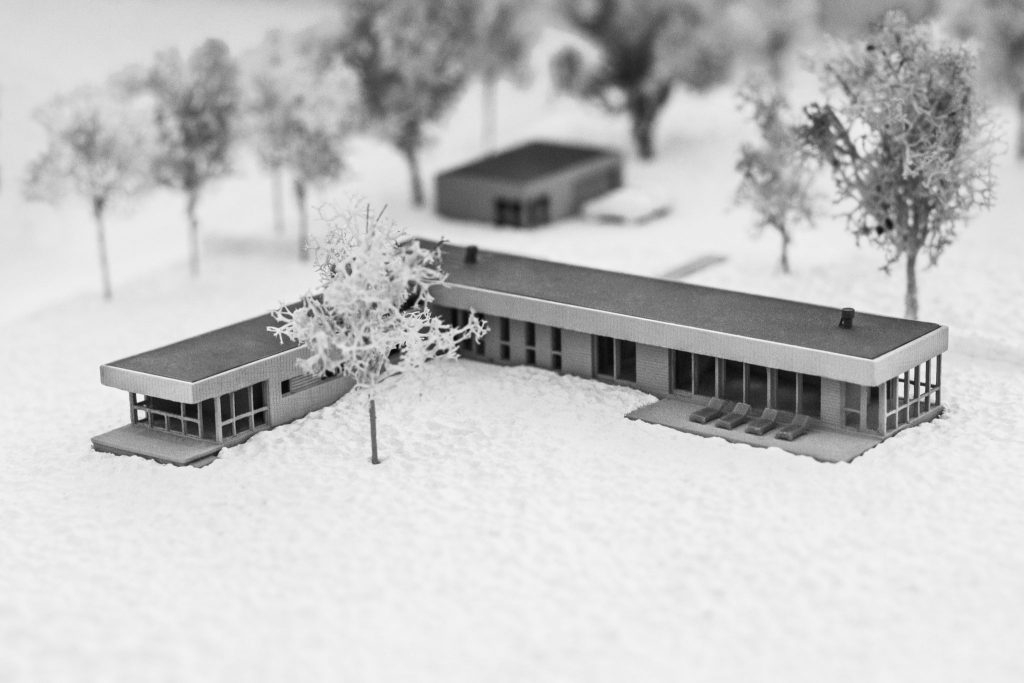 Once the contract is signed, the architect starts getting to know you, getting to know the land, and digging into the local laws governing the property. If you already have a land survey, you'll share that with the architect. During this phase, the architect will make several site visits to determine where the best sunlight is coming from, where the prevailing winds are blowing, where the best views are and more. These observations are made in collaboration with the landscape architect who will be considering the environmental and ecological impact of the property to help determine where to position and how to orient the home. This is called siting, or determining the site for the building. The architect may also bring on a civil engineer and structural engineer to conduct additional tests on the land, to analyze the drainage and grading, and to make sure all utilities are in order.
Understanding Schematic Design
While all of that is happening, the architect begins a phase called Schematic Design. During this phase, the architect is creating sketches and floorplans and communicating with you frequently to understand your wants, needs, and lifestyle. In this phase, your dream home starts to take shape. After about a month or two, you will see the first renderings, diagrams, and possibly models. Architectural models may start out crude and simple, when the team is exploring configurations of volume and mass for a building or the various structures that make up your property, like a guest house, workspace, ADU, garage or pool. Detailed, complex models can be created when the vision is more fully resolved. These are laborious to produce, and not always necessary. In some cases architects will charge an additional fee if you'd like to see a detailed physical model. Like renderings, they can really help you visualize your dream home in relation to its surroundings.
Design Development
After the Schematic Design phase, the next step is Design Development. Over the course of eight to twelve weeks, depending on the size of the home, the architect will choose exterior materials and refine the shape of the home both inside and out. Throughout this phase, the architect will be in contact with you frequently to get your opinion on materials and design choices. At the end of this phase, you will see more detailed renderings, floorplans and models. Depending on the laws and regulations in the community where your dream home is being built, you may submit plans at the end of this phase to bodies such as a local housing association or planning board.
If you haven't already hired an interior designer and landscape architect, the Design Development phase is a good time to bring them in. "Interiors are not just the furnishings in the room," says Cate Caruso, "It's all four planes: the walls, the ceiling, the floor. Creating the furniture plans and layouts for rooms tailored to how the client wants to feel and live in that space might change the room size a little bit, or might change doorways to passageways or square cut windows to a rounded alcove." For the landscape architect during this Design Development phase,"There's a lot of site-work that needs planning," points out Gareth Mahon, "there are the roads, the pathways, pedestrian and vehicular circulation, if there is a pool, retaining walls, grading, drainage, all of that falls into a landscape architect's scope."
Keep in mind that the interior designer and landscape architect will have a similar process to your home architect. Before they begin designing, they will want to work with you to develop a program and a budget, then collaborate with you on design development. In most cases, they will work closely with the architecture team, iterating as a group and then coming to you with proposed updates in phases.
Hiring a Builder
After design development, the pre-construction, or Construction Documents phase begins. At this point, all of the information from previous renderings and plans is converted into construction documents that will serve as instructions for the building process. Everything going into the building is included in these highly detailed plans, from scale and proportion to mechanical systems and finishes. A full Construction Drawing set for a large project can run to dozens of pages. These plans are then handed over to contractors. A General Contractor is often brought in at this phase to consult. "We'll work with the architects, the designer, the homeowner, to develop a scope to see what they want to do, and then start looking at constructibility, what they can afford, what the best means and methods are and we'll start building a budget," explains builder, Bryan Hyla.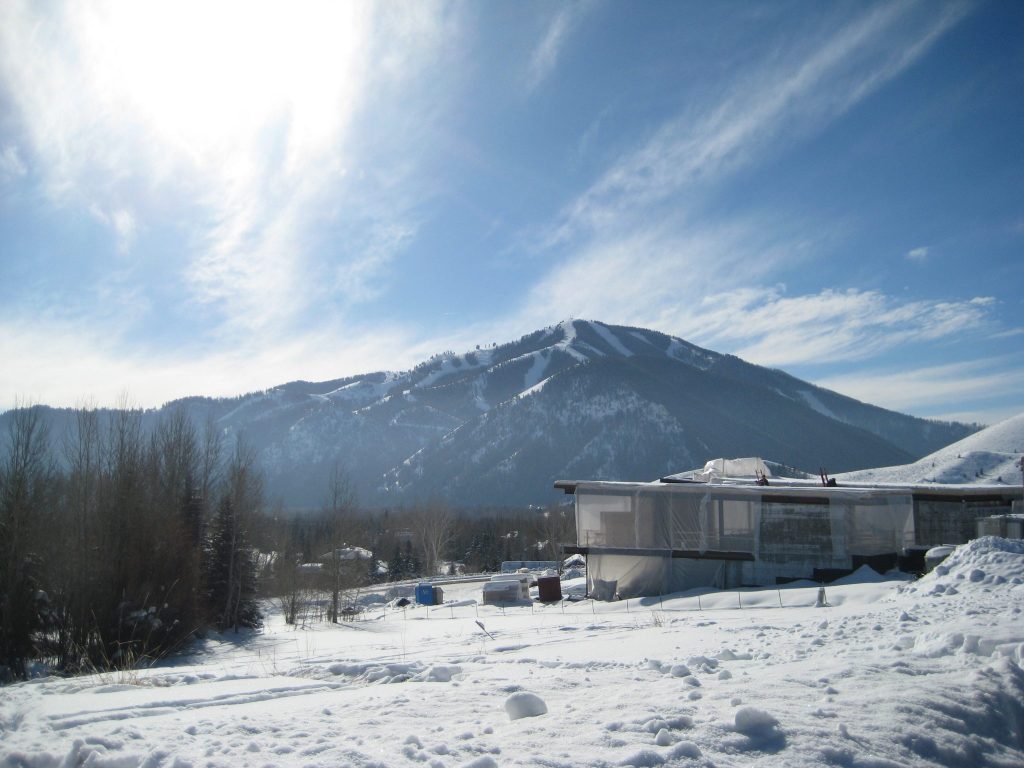 For very large scale projects, many GC's will be completely transparent about their costs, billing you in Cost-Plus format, where their margin and the cost beneath it are visible to the owner. Other GCs will wrap up some of the ongoing costs of a project in a monthly retainer known as General Conditions which includes costs like site protection, insurance and disposables. Labor, including subcontractors, materials and project management will be billed in addition to this retainer, either in fixed or variable monthly fees up to the project budget.
When the pre-construction documents are ready, they are sent off to be approved for building permits. The time required for permit processing varies depending on location and is usually longer in urban areas. It ranges from two weeks to a year or more depending on the local municipality. Once the construction documents are complete, the project may be sent out to bid, or if you have already consulted a builder, you can choose to contract that builder for the construction phase.
This phase can take from twelve to sixteen weeks.
Building Your Dream Home
Permits approved; sub-contractors hired; it's time to start building! While thorough preparation in the pre-construction phases will help to avoid major setbacks and complications during construction, be prepared for unexpected challenges that may arise. "There is no perfect set of drawings. There are mistakes, there are omissions, and things change," says architect Karin Payson.
As your dream home is being constructed, your builder and architect will check in with you on a weekly basis for status updates and budget forecasting. "The more everybody knows and the more everybody shares in the knowledge of the project, the easier and smoother it goes," notes Brian Hyla.
Schedule and cost-overruns are common, especially with less experienced construction teams that may bid at a lower price to win the work. This is why it is essential to have some contingency funds available.
As an owner it will be your job to make decisions quickly when unexpected changes or hurdles arise. Making such decisions quickly will prevent the project delivery schedule backing up, which can lead to cost overruns because your design team is going additional problem solving work, or because of General Conditions retainers by the builder.
A good General Contractor will let you know about anything in the project that looks likely to cause a delay or cost overrun as soon as possible, and be transparent about the cost implication. It's much better to address and resolve these things as they come up rather than waiting until the end of the schedule to report that another month or two is needed to finish up.
Depending on the complexity of the project, and the time it takes the designer, builder and owner team to make decisions, this process typically takes around twelve to sixteen months.
Once the construction phase is complete it's time to start putting the finishing touches on your dream home. This includes finishing the interior spaces and bringing in the furnishings as well as planting the landscape. Once your home is move-in ready, there will likely be a list of small projects that still need to be completed. Over the course of your first month of living in the home, you may notice features that you want to adjust. Your builder will remain on board until this "punch-list" is completed.
Documenting Your Dream Home Design and Project
Completing a dream home is a major accomplishment! Your architect, interior designer, builder and landscape architect, will want to document the project for their portfolios. This documentation helps them to attract new clients and win recognition in the industry for their work. To document the home, they will hire a professional photographer. You will likely include permission for this in your contracts with each team member. "Ultimately the photographs are a celebration of the project for all of the participants," says architectural photographer Michael Biondo.
Before the actual photoshoot, the photographer will visit on a scouting trip to plan out a shot list and get to know the spaces. They will determine where the best light is coming from and when the best time of day to shoot each room will be depending on the sunlight. Sometimes the architect will want to style the spaces with specific furniture or art that is different from what you or your interior designer have chosen. If this is the case, skilled stylists and assistants will handle this process with minimal disruption to you. Once the photoshoot is complete, they will return your home to its original condition. "We have to be sensitive to the fact that we're in someone else's space. It's their world that they created, it's their dream house," says Biondo.
Dream Home Photoshoot
Before the shooting starts, the team will make sure everything is picture perfect. Windows will be cleaned, beds made, and pillows fluffed. If landscape was a major portion of the project, the landscape architect may want to have photographs taken several years after the project's completion, when the landscape has matured. The shoot day will be a long one, starting in the early morning and lasting until the early evening. In the end, the photographer will have a variety of shots that capture the spaces and details in your home. After a shoot is complete, Michael Biondo will sometimes give the homeowner a small photo book as a gift. "There's no better compliment than if they leave it on their coffee table and it's there when their friends come over and they can share the process," Biondo says. If you plan to use the photographs for purposes other than personal use, such as in a real estate listing, you will need to pay the photographer a licensing fee.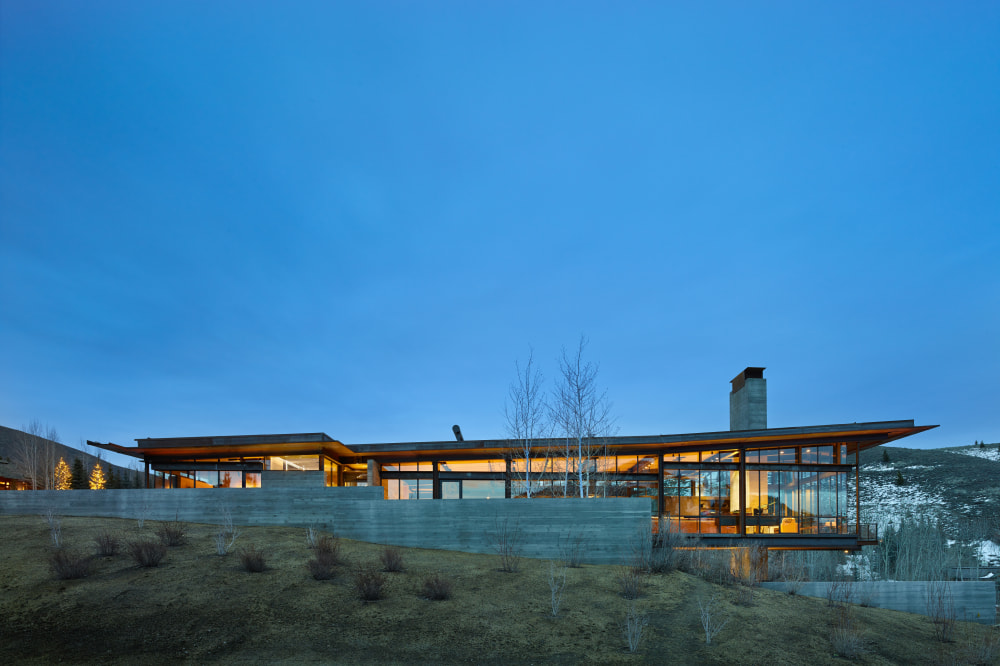 At the end of this long but fulfilling process, you are rewarded with your dream home! You may stay in contact with your design team long after the project is complete for their help with maintenance or any future changes you decide to make to the home.
To watch teams reflect on this process in real-life case-studies, Brick & Wonder teamed up with the Financial Times for a virtual panel series, Building Your Dream Home, with leading architects from around the world. You can find the episode recaps on our Journal or watch them in replay on Vimeo.
Interested in Becoming a Member?