Roundtable Review: Seeding Innovation – Austin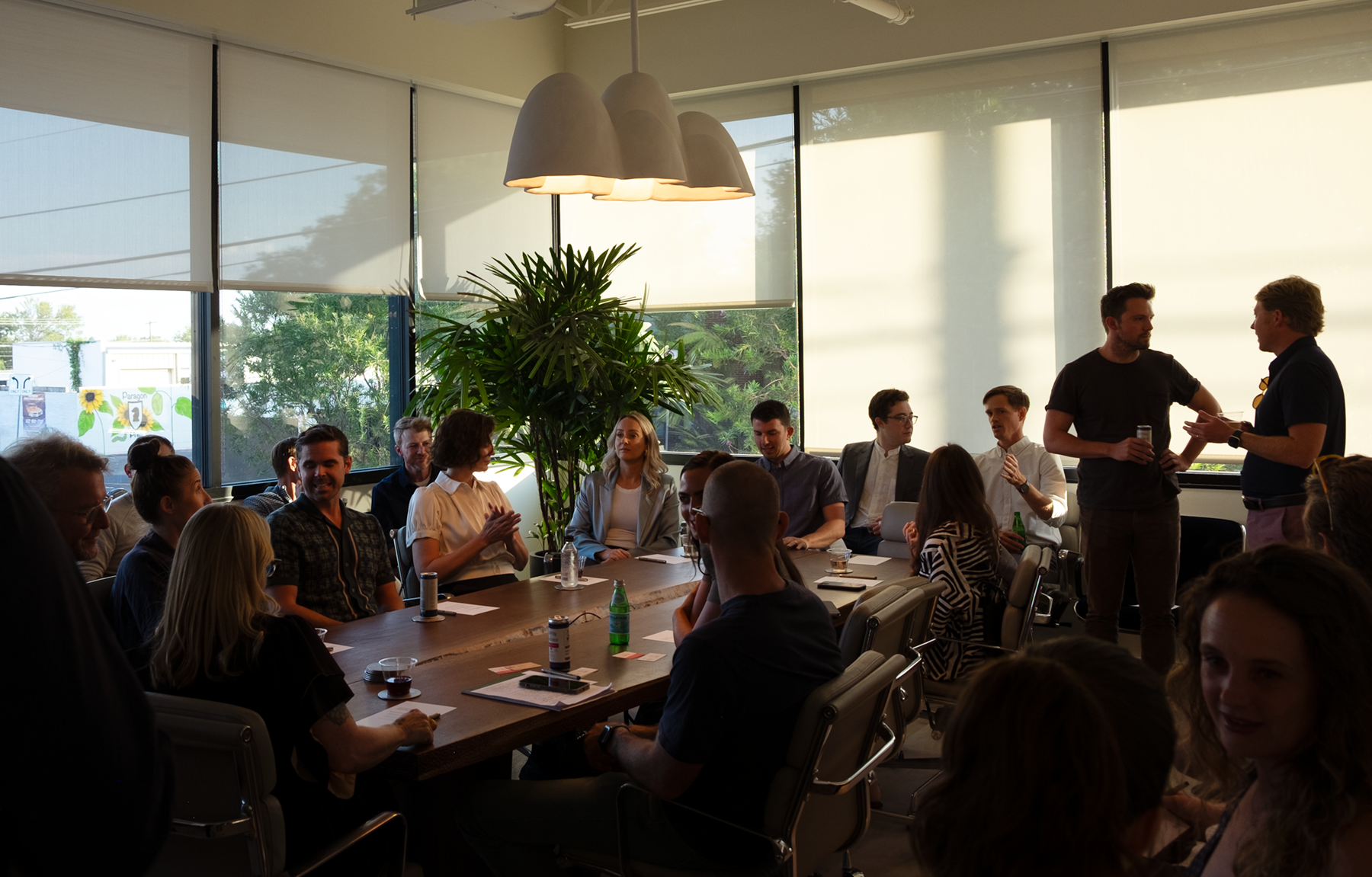 On September 26th, 2023, we held our first Roundtable in Austin, TX, focused on fostering innovation within and beyond the built environment industry.
The Roundtable was hosted by our local community partner, Karen Zabarsky Blashek, at the studio of Michael Hsu Office of Architecture.
For this special gathering, we brought together colleagues from the Austin Transit Partnership, Icon, Allensworth Law, and many more.
Following this inaugural Roundtable, we're thrilled to announce the launch of Brick & Wonder programming in Austin in 2024 – our first expansion of in-person programing outside NYC.
With a series of interdisciplinary Roundtables and Site Tours, we'll create opportunities for collaboration, innovation, connection, and growth in one of the fastest-growing cities in the US.
The 2024 Austin Roundtable schedule will be as follows:
Tue Jan 23rd – Intelligent Risk
Tue Apr 23rd – The Sustainable Building Imperative
Tue Jul 2nd – Making Better Decisions
Tue Oct 22nd – The Specialist vs The Generalist
About Brick & Wonder
Brick & Wonder is a community for accomplished collaborators working in real estate, design, and the built environment. Join today to level up your work and business growth alongside talented colleagues.
Curious about Brick & Wonder Austin Membership and our upcoming programming?
Interested in Becoming a Member?